Oink Games 12th Anniversary Playing Cards
¥1,650 (Inklusive Steuer)
Reference price: 12.5 EUR
(Ref. EUR)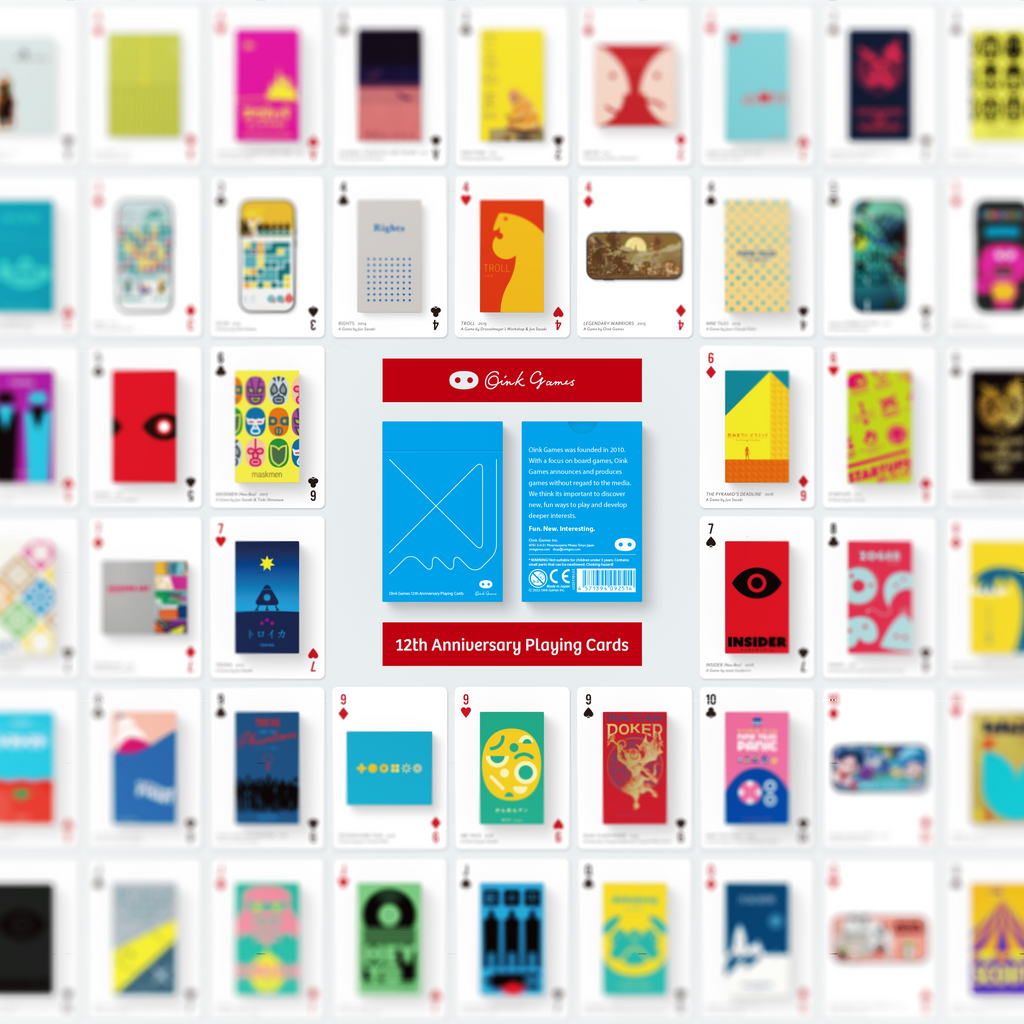 Take a look back at Oink Games' 12-year history with these playing cards featuring 54 different works.
These playing cards were produced to commemorate Oink Games' 12th anniversary on May 26, 2022. Box size: 92mm x 66mm x 18mm Card size: 89mm x 63mm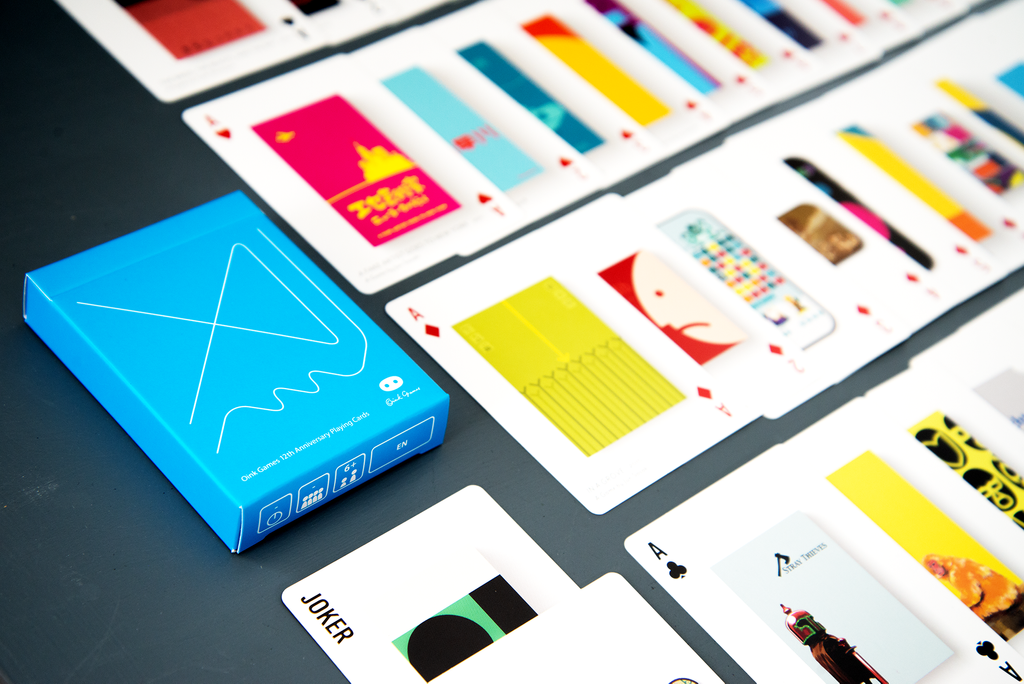 "Oink Games 12th Anniversary Playing Cards" is a set of playing cards featuring 54 visuals from past Oink Games titles. Including popular board games and digital games, as well as out-of-print titles and old packages of popular titles, giving the rich sense of the history of Oink Games.