"Moon Adventure" Pocket Clear Bottle
¥1,980 (Inklusive Steuer)
Reference price: 15 EUR
(Ref. EUR)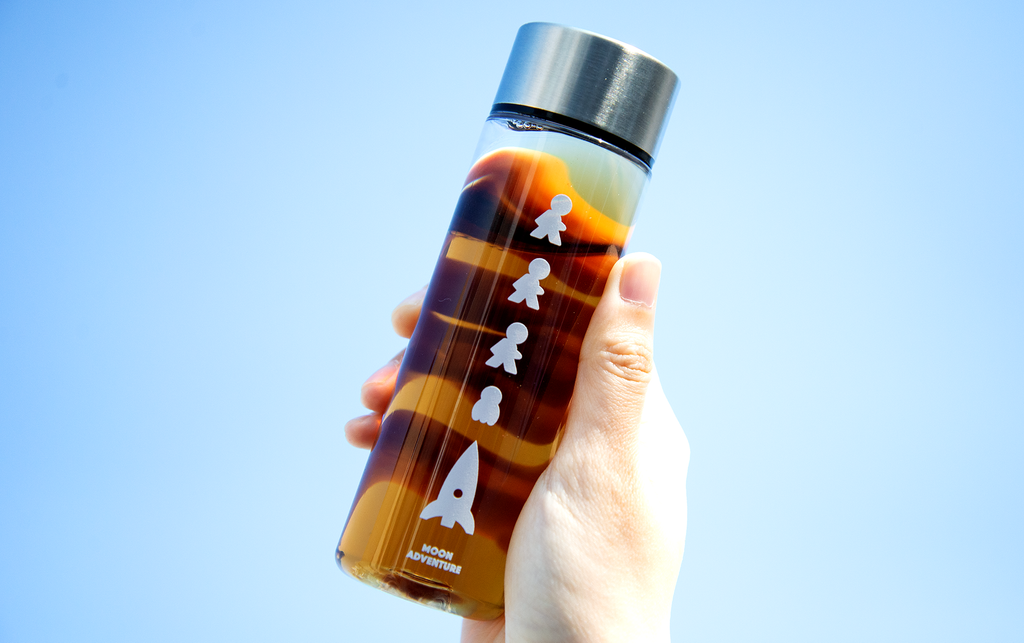 "Moon Adventure" graphics featured on a compact, reusable bottle.
. Size: 45 mm dia. x 145 mm H Material: AS resin (body) / stainless steel (outside lid) / polypropylene (inside lid) / silicon (packing) Capacity: 160ml Remarks: Heat resistance temperature / approx. 80℃, Cold resistance temperature / approx. -20℃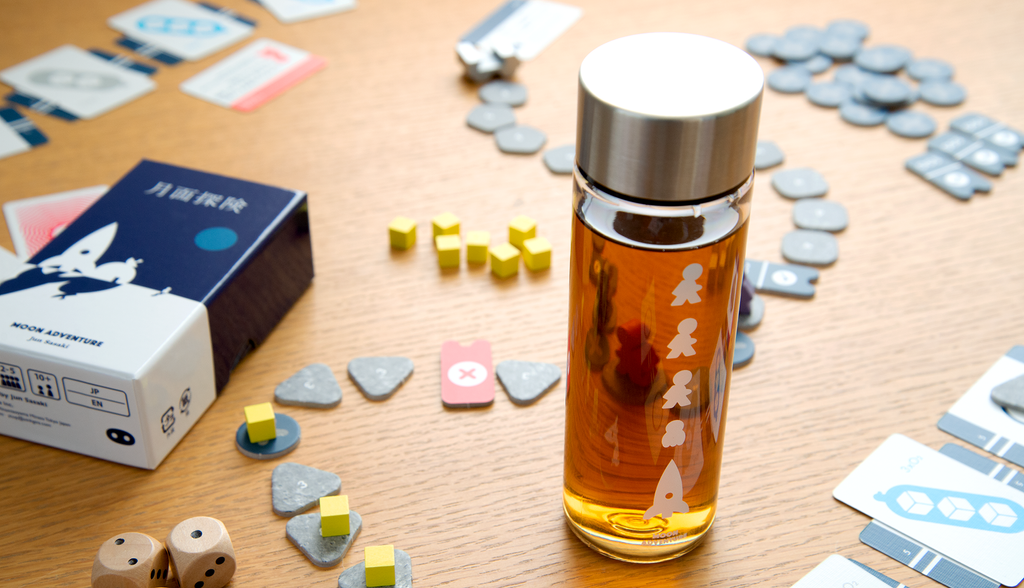 A new clear bottle inspired by our "Moon Adventure" board game. For those planing to replenish your oxygen supply in "Moon Adventure," don't forget to replenish your water supply during summer as well. The compact size, though maybe not suitable for trips to the moon, is convenient for carrying on brief trips.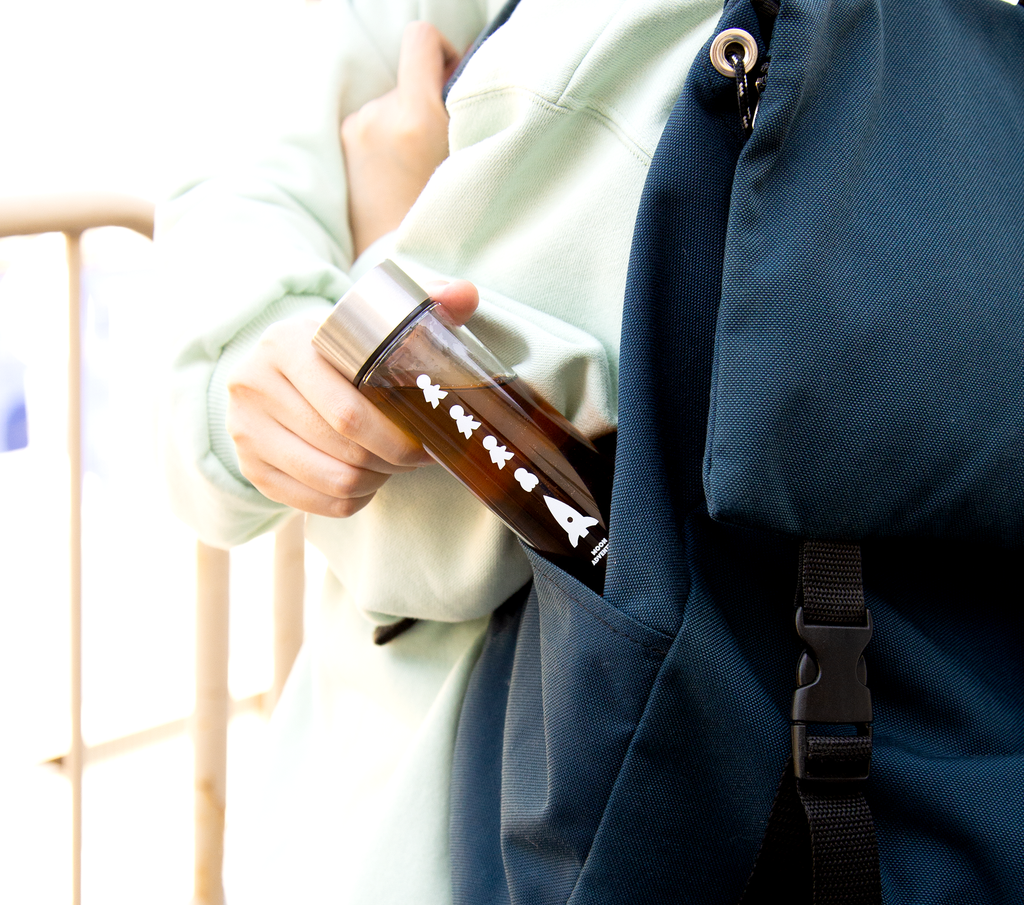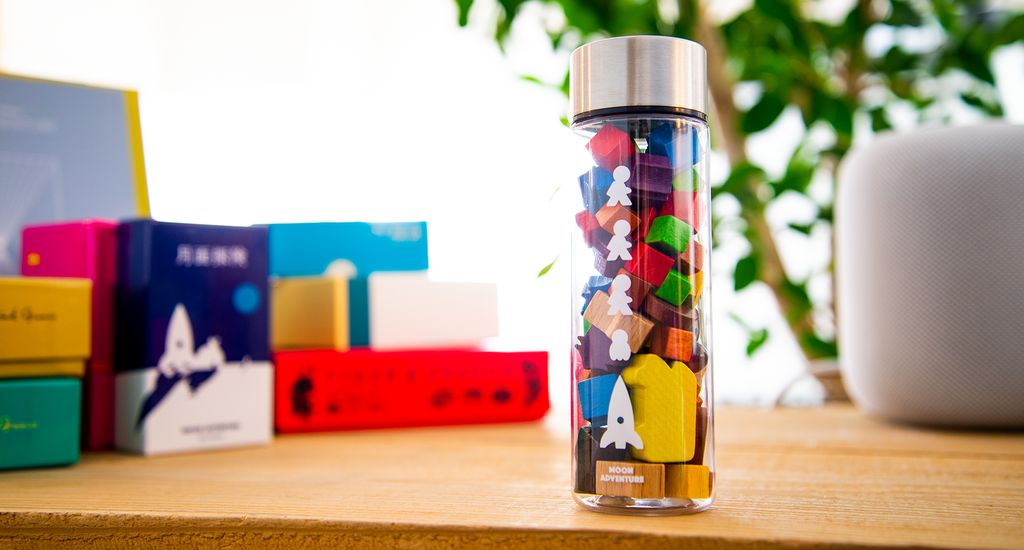 Store wooden game pieces and other items to add a pop to your interior decoration.