Welcome to the world of heroes. Only the ones with the most courage are real heroes. To show the others you are braver than everyone else, you have to throw away your equipment and enter the dungeon without it, get the treasure out of it and find your way out of it. If you are too careless or act too hasty, your only reward will be death...!
In a RPG-like world you become one adventurer among others. You do a test of courage and bet who can enter and escape the dungeon with as little gear as possible. You can trick and fool the others, which makes "Dungeon of Mandom" a profound game.
"I was game"'s first game "Vorpals" got nominated for the "Japan Boardgame Award 2012" and made the second place. He is a very noteworthy new game designer.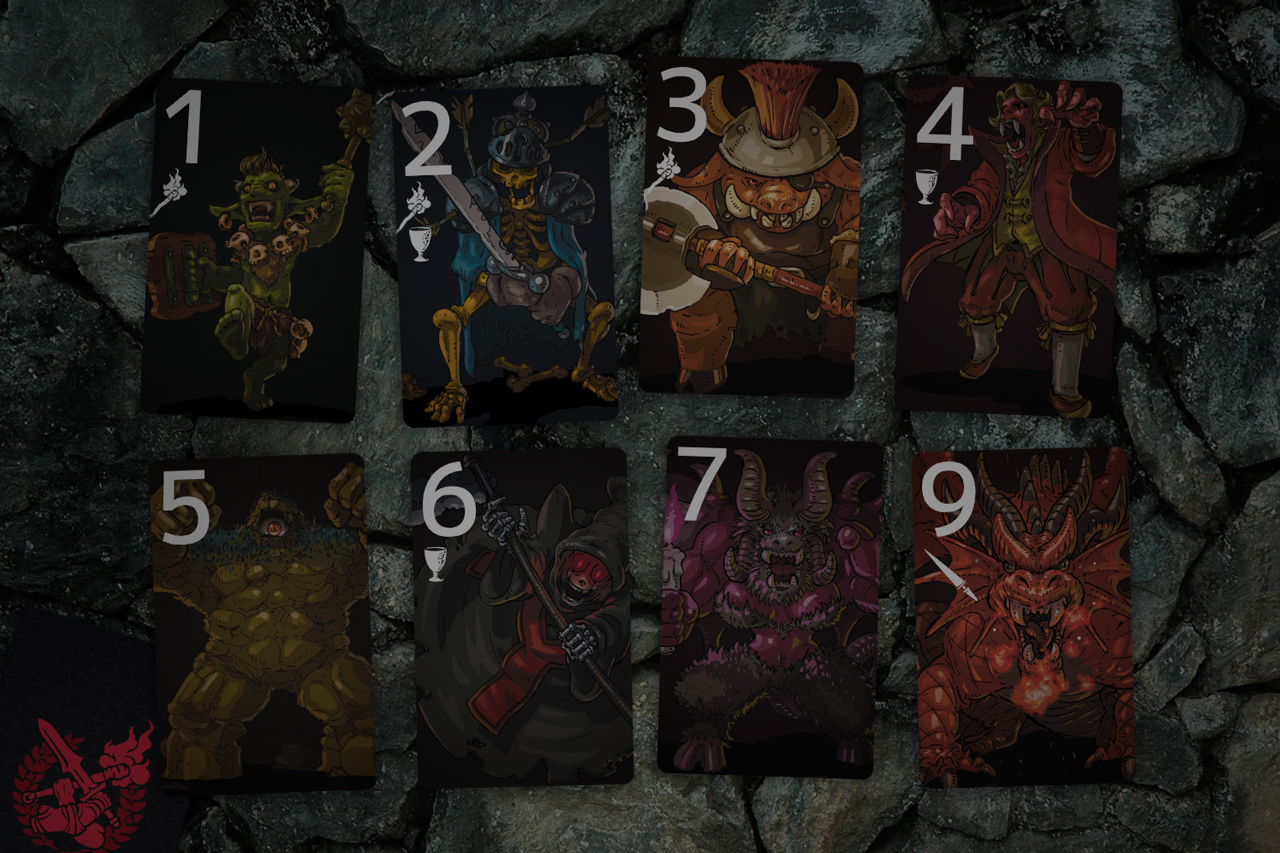 Please pay attention to the clear graphic design and the gorgeous monster illustrations by Hisanori Hiraoka.
◆Japan Board Game Prize 2014 - 8th Place