The cancelled Spring Game Market 2020, was going to be the 10th Game Market that Oink Games had an exhibit at.
So the founder, Mr. Sasaki, was thinking to have a booth by himself, just like the first exhibit, separate from Oink Games and to make and sell games that would be difficult for Oink Games itself to handle. One of those games is "Ninja Catfoot and the Covert Action."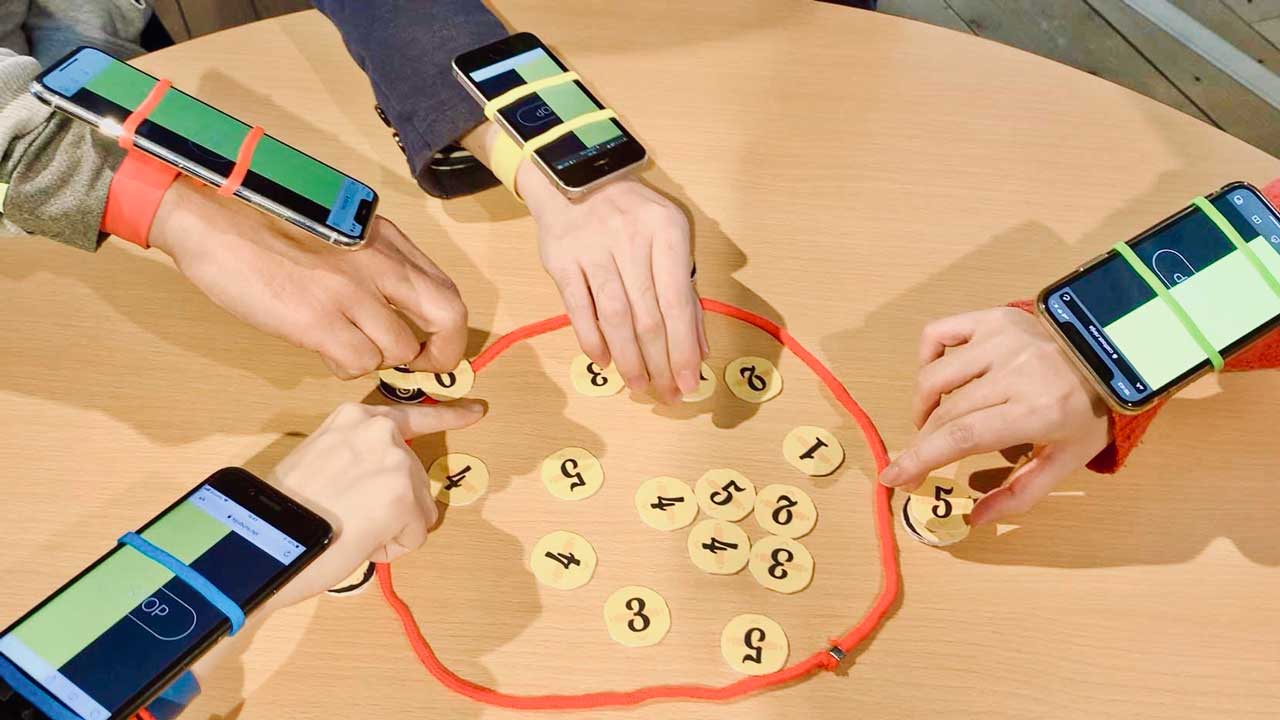 In this game, everyone attaches their smartphones to their arms to play. You want to move quickly, but in this game if you move too wildly, the meter increases and you are penalized. You need to move slowly, but if you can't control your laughter you get knocked out. There is also a single player time attack mode for when it's difficult for everyone to get together.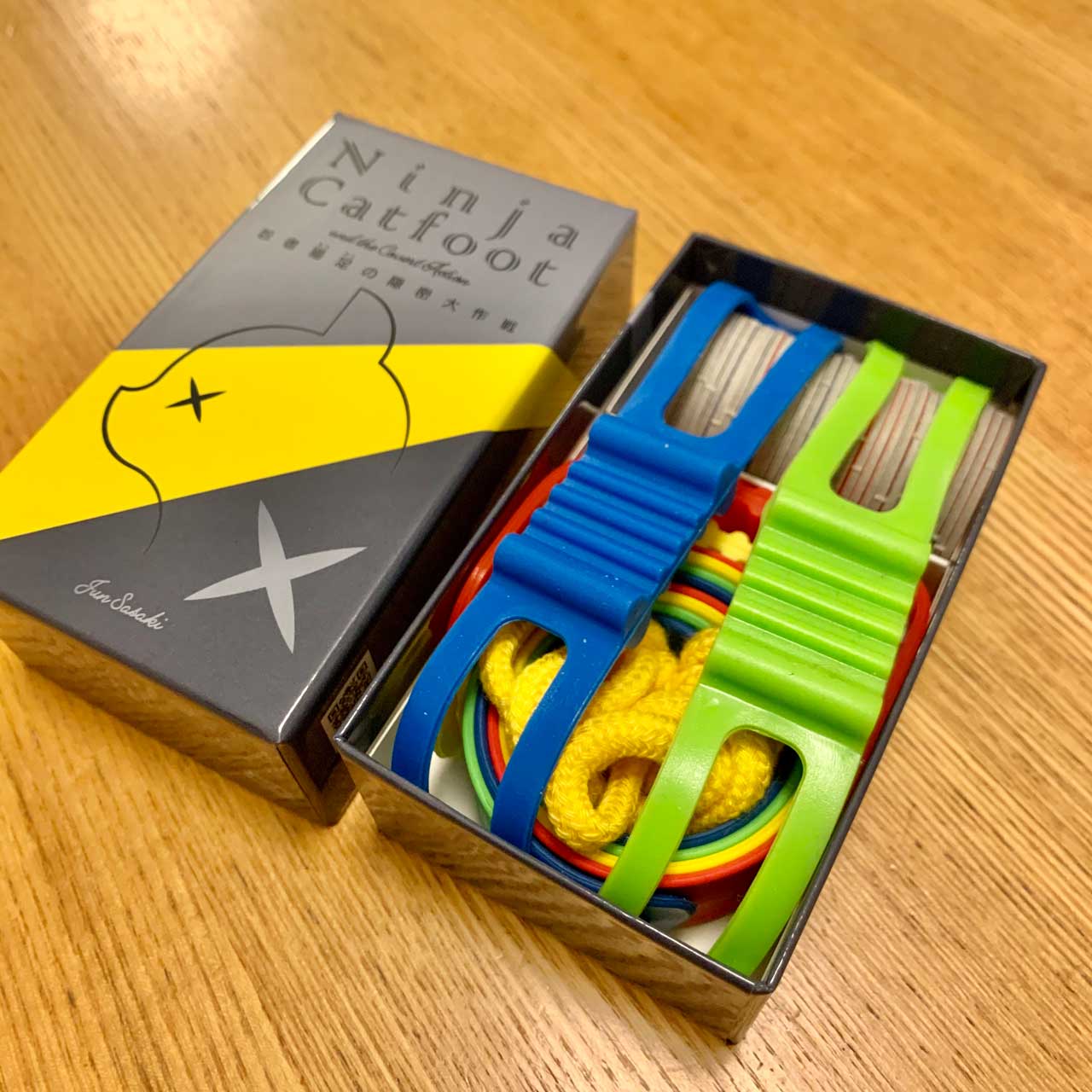 This product is only sold at board game shops and cafes on May 2020.