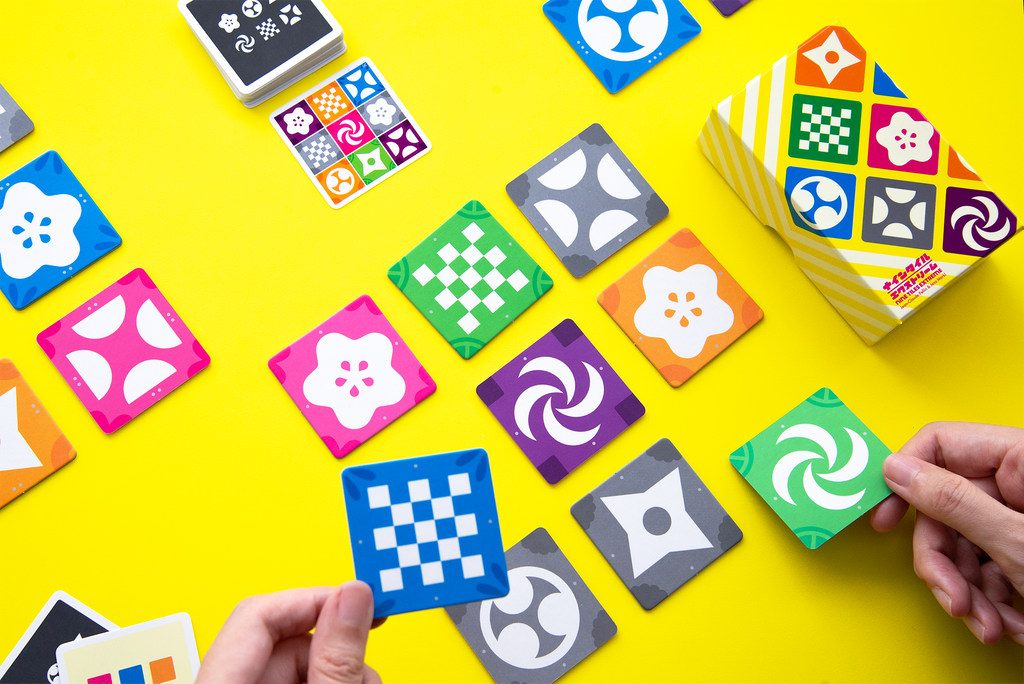 It's the "Extreme" version of "Nine Tiles" - now more chaotic than ever before!
After having sold over 200,000 copies, the popular board game "Nine Tiles" has received an advanced version that is available now! Move and flip your 9 tiles to get them to match a given pattern. While the basic rules of arranging tiles to match a theme card are the same as in the regular "Nine Tiles", this version introduces multi-purpose patterns that can be matched by either color or shape. Will you have to match the shapes this time? Or is it the colors? Here comes the speed puzzle game that will confuse your brains even more!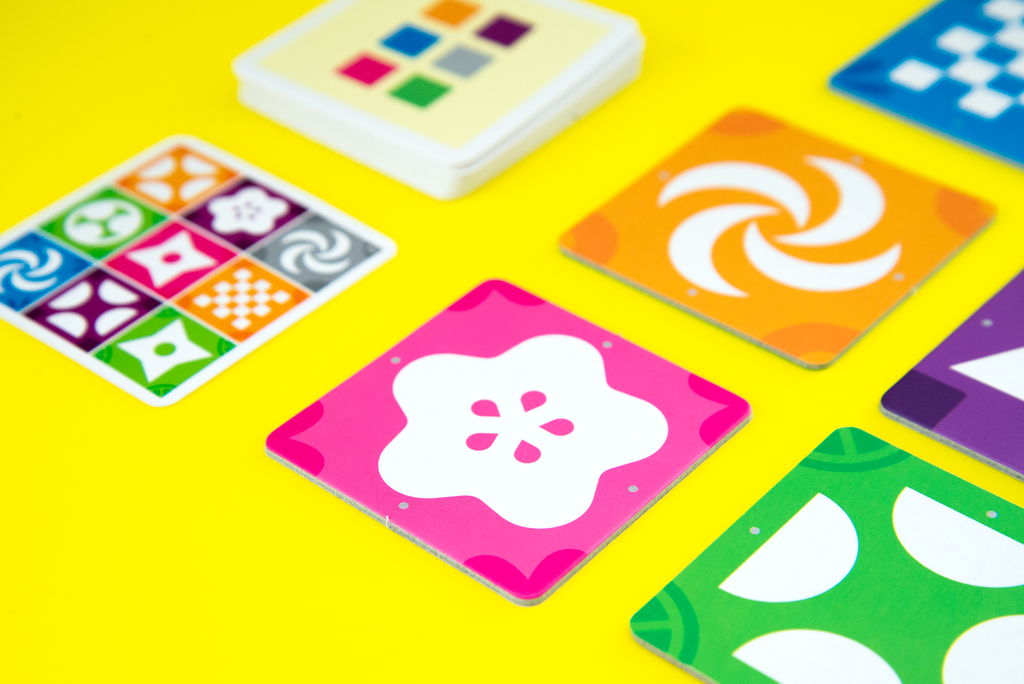 Be faster than anyone else, and move and flip the 9 tiles you have to match the pattern! The rules may be simple, but if you don't carefully think about both sides of your tiles, they won't line up well. That's why you'll need both quick thinking and a good memory in order to get your tiles to line up fast,
This version brings all the fun from all previous "Nine Tiles" iterations, but enhances the rules to be more challenging. Whether you have to match the shapes or colors might change anytime you turn over a theme card - and then chaos ensues! Will it be by shape or color this time - this may seem like a simple rule, but you'll be surprised how extreme the increase in difficulty is!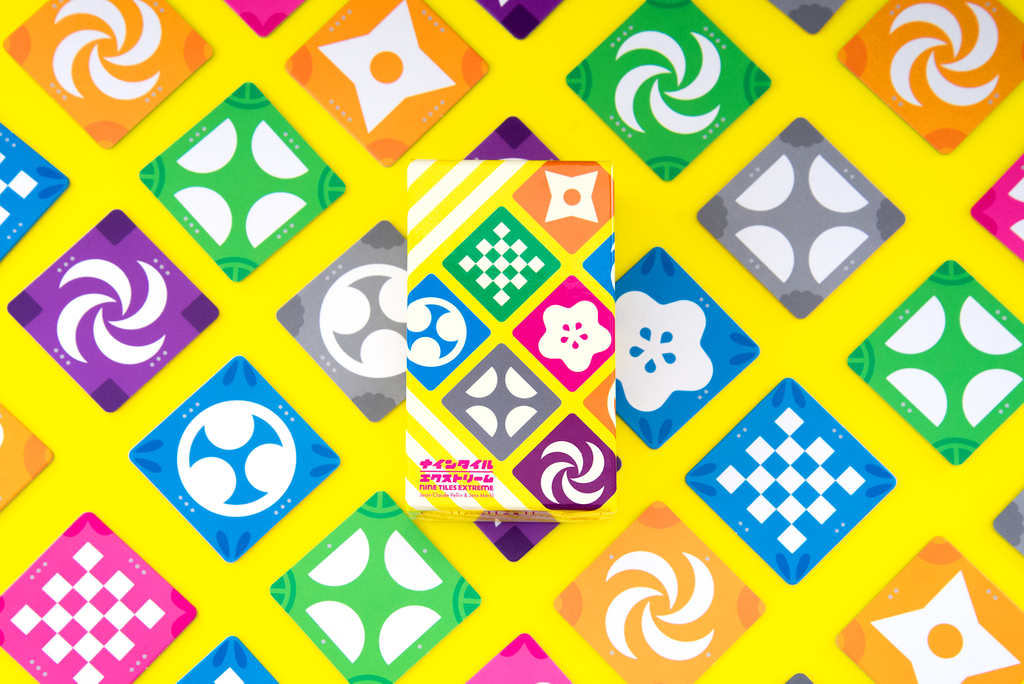 For example, you may have only 1 tile left that you need to match, but it just won't fit, so you have to start flipping other tiles and search all over again. Or maybe you have to arrange by color, but accidentally matched the shapes instead...
This game can be enjoyed by both fans of the regular "Nine Tiles" as well as newcomers playing for the first time.