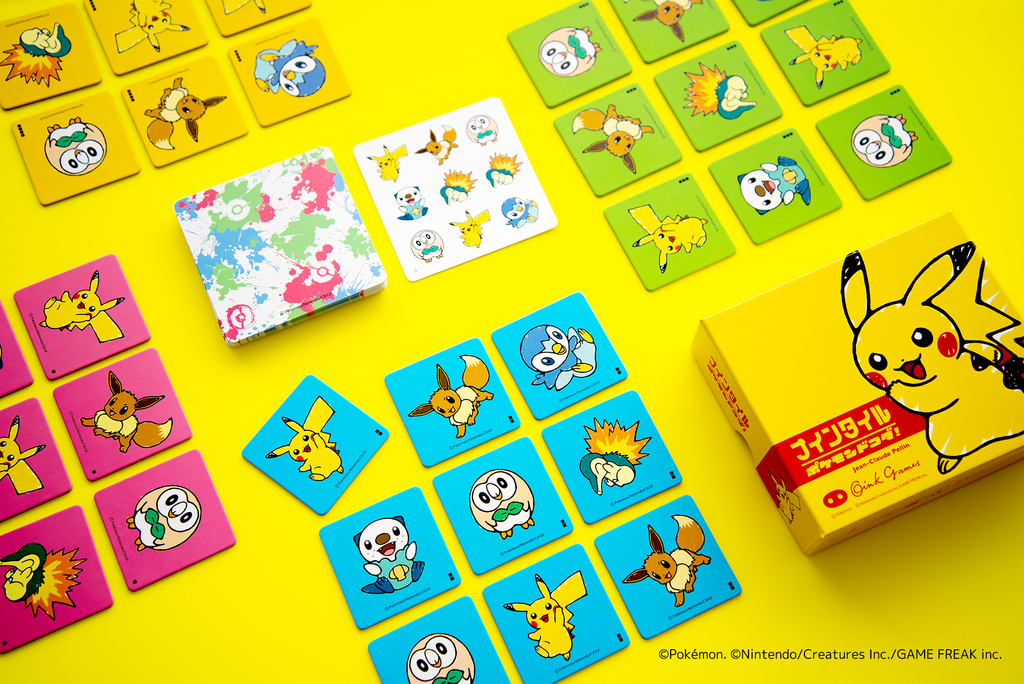 "Pokémon" comes to "NINES TILES"!
The popular board game "Nine Tiles" now features "Pokémon"! Move and turn over tiles with Pikachu, Eevee, Cyndaquil, Piplup, Oshawott, and Rowlet to arrange them to match the theme cards. Each tile has a different Pokémon hiding behind it, so you'll have to look carefully. While the fun of "Nine Tiles" has been retained, the game has been made easier to play and match the patterns with larger theme cards. "Where's Pikachu?" "I found Eevee!"... With Pokémon designs loved by children and adults alike, this is a fun and exciting game to play with friends and family.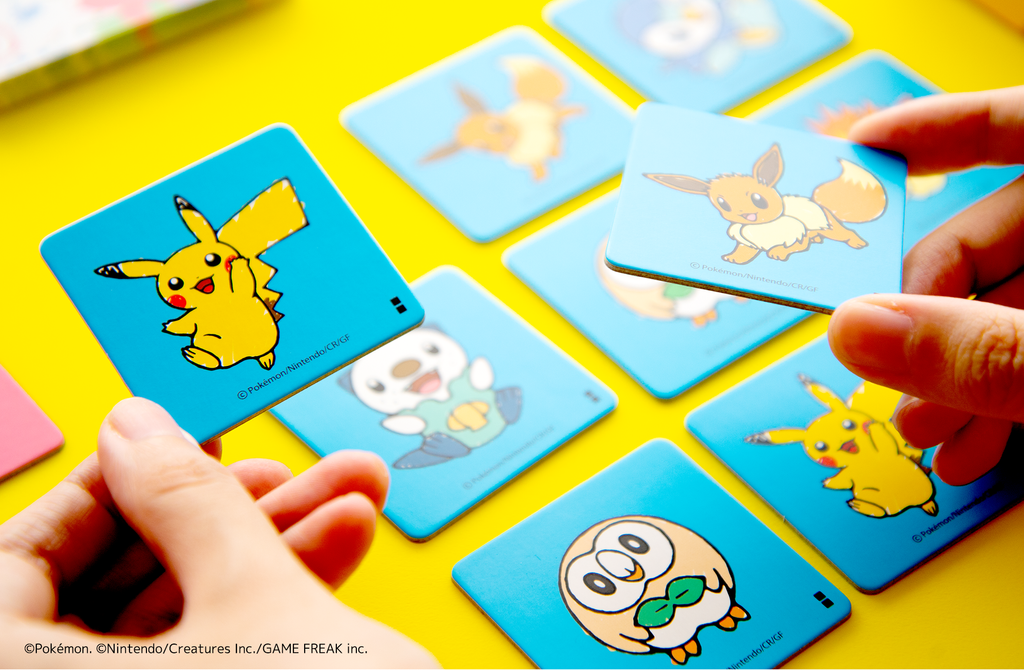 In "NINE TILES" the main rule is to move and flip over your 9 tiles, and arrange them to match the theme card faster than anyone else. On the front and back of the tiles are one of 6 different Pokemon.
Although the rules are simple, if you don't think carefully about how to put the front and back of the tiles together it will be hard to finish smoothly. In order to line the tiles up quickly, you'll need fast reflexes and a good memory.
Even if you only have one more tile to go, it doesn't quite fit in where you want it to and you have to flip it over and start searching again. It'll make you want to scream out "Where!?"
You'll quickly realize how fun it is. This is a party game for everyone, from children to adults, and of course even people who usually don't play board games too.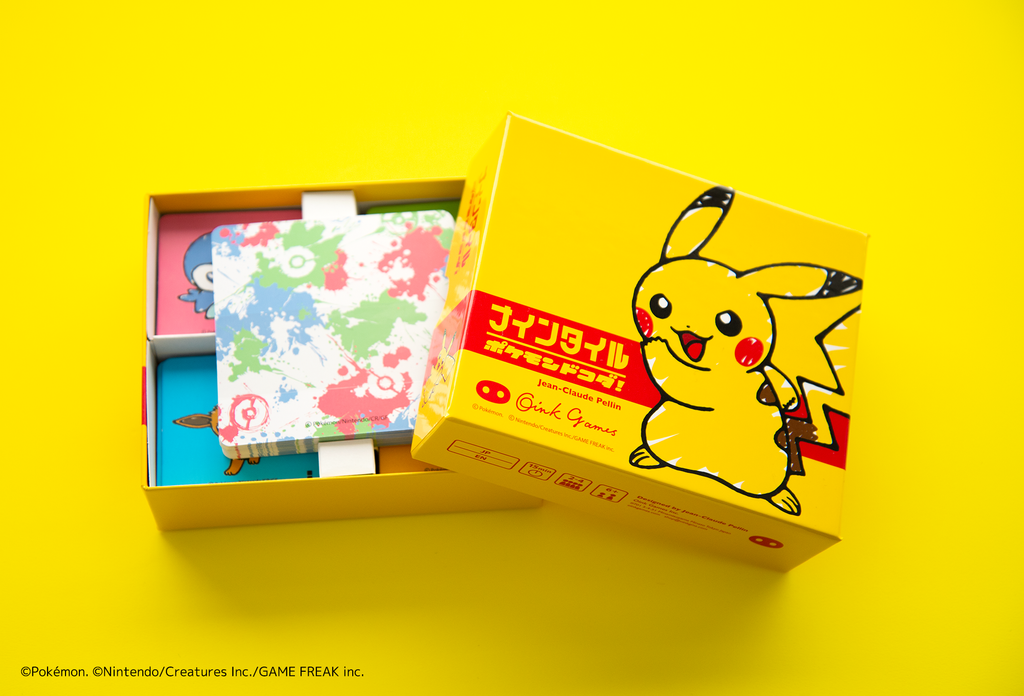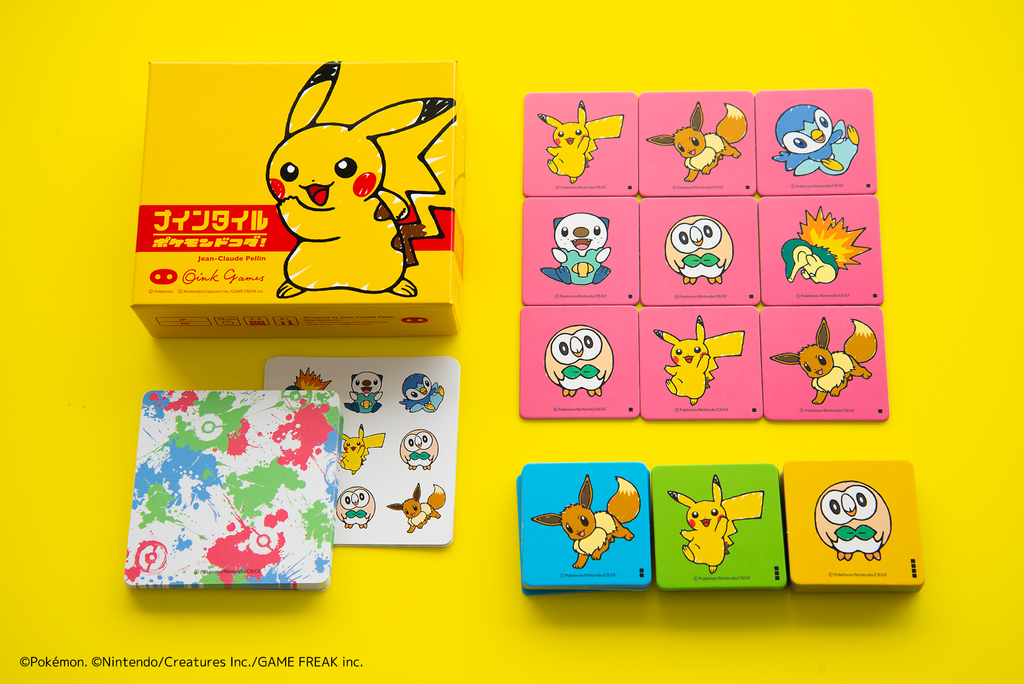 ©Pokémon. ©Nintendo/Creatures Inc./GAME FREAK inc.
Pocket Monster and Pokémon are registered trademarks of Nintendo, Creatures and Game Freak.