A sushi-serving, puzzle-solving animal crew opens shop.
Join our Tiger Trio siblings taking on the world with their super sushi! It's some of the best you'll ever have, but orders always tend to get mixed up. With the help of their tallented friends, solve puzzles by adding, subtracting, and moving sushi between conveyor belts before they reach the customer!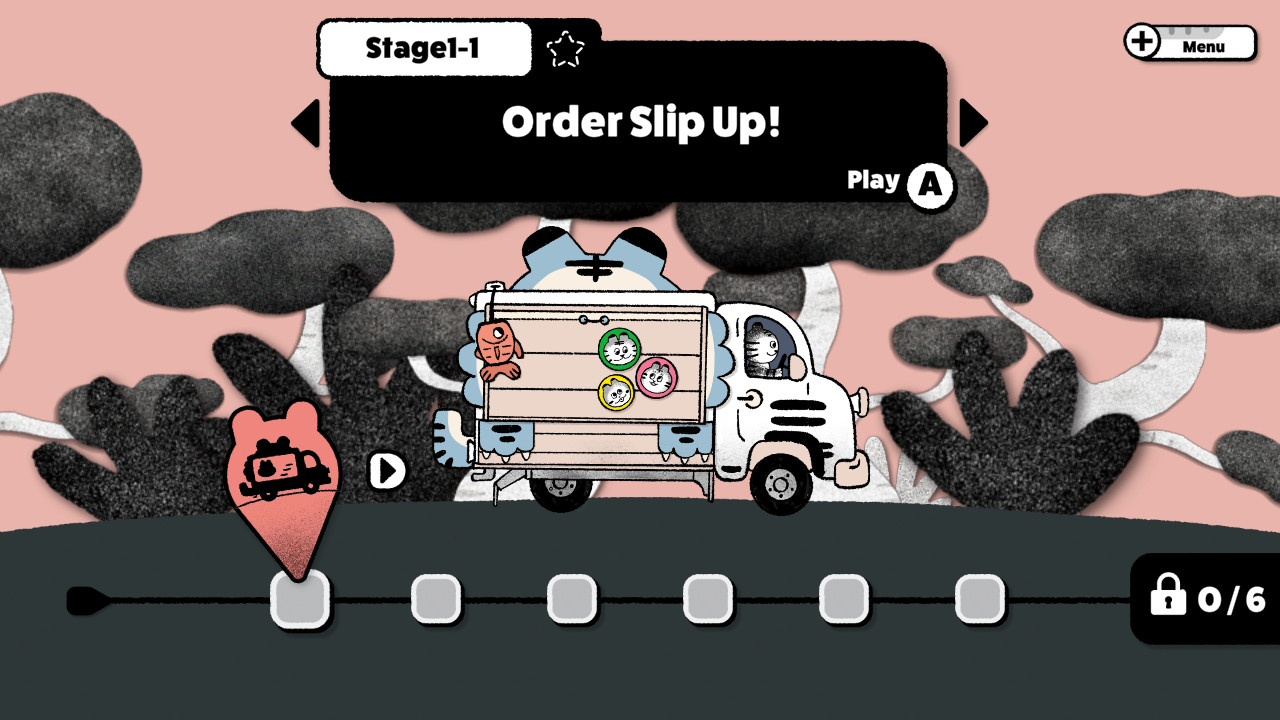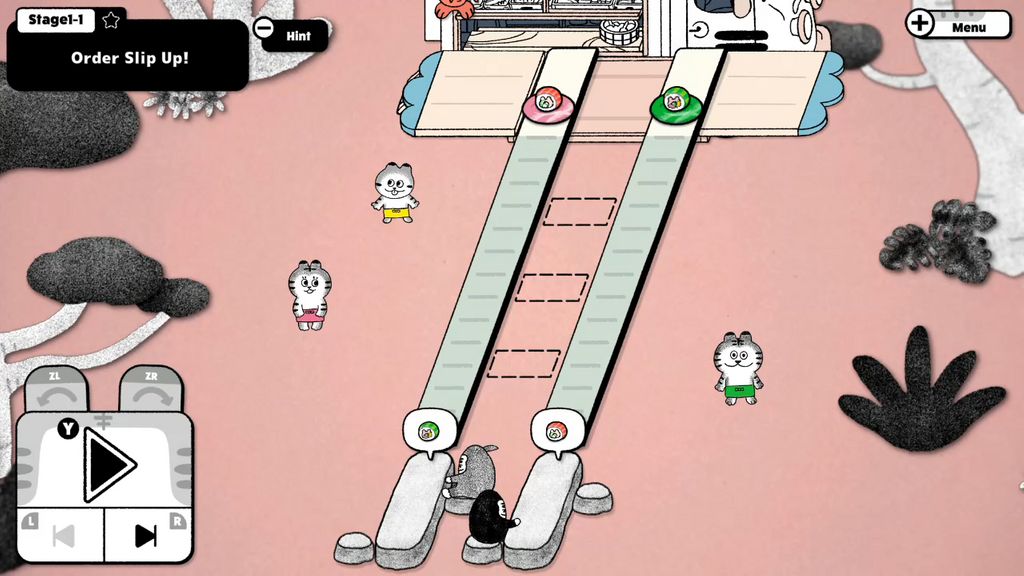 The gorilla on the left ordered green sushi, and the gorilla on the right ordered pink sushi. But, on the conveyor belt, the plates are switched. Looks like the Tiger Trio got them mixed up...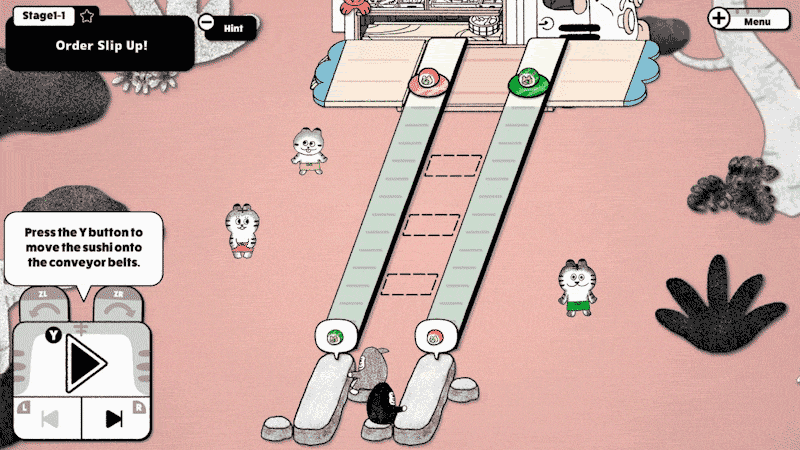 Oh no, the mistaken sushi orders were sent down the conveyor belt! Don't think our customers will be pleased...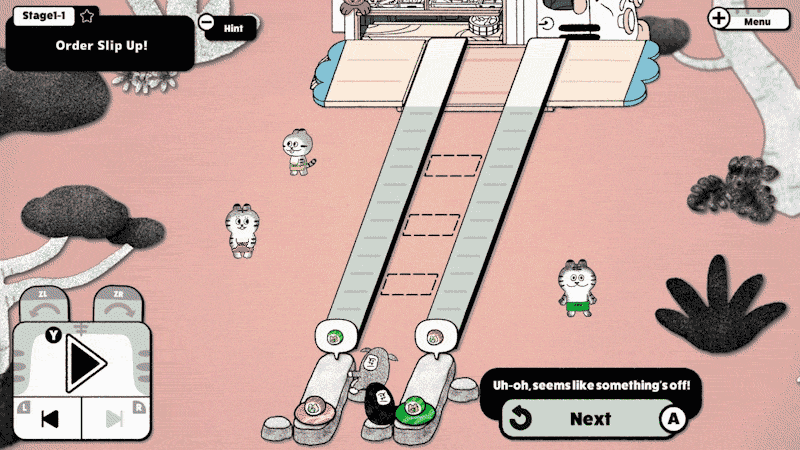 Let's try putting the "'Move' Command" in between the conveyors.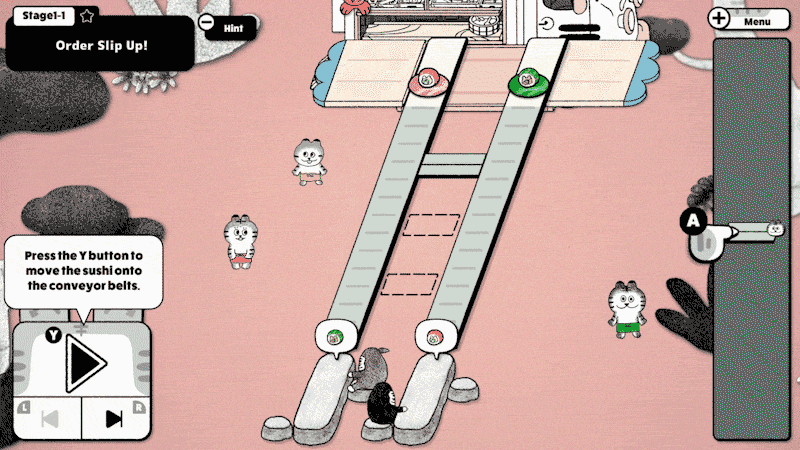 Nice, the eldgest tiger moved the sushi for us! Orders are continuously moving downwards, follwing any connecting routes along the way. Kinda like amidakuji in Japan. The right sushi was served! High five for customer satisfaction!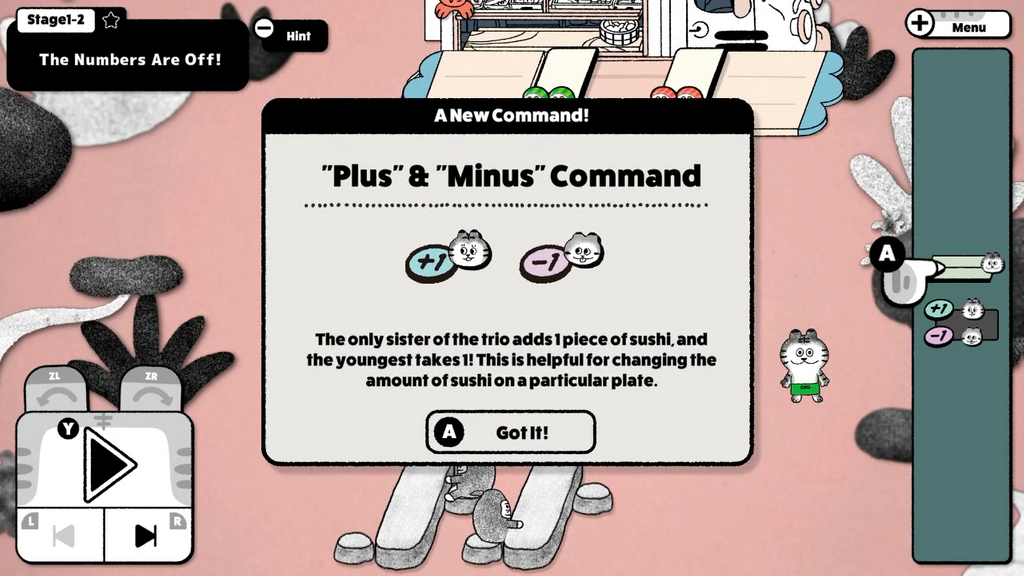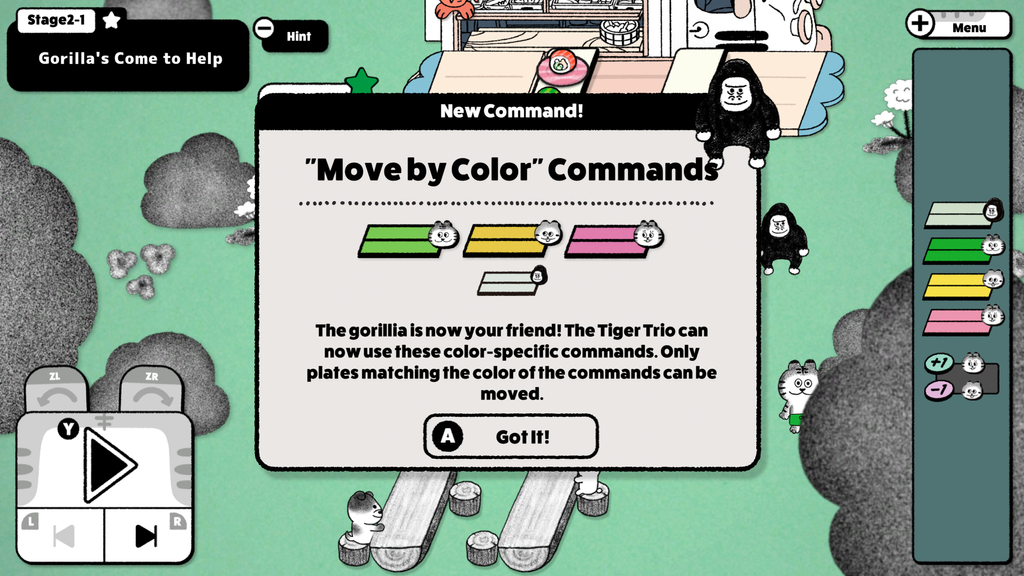 Use a variety of "Commands" to help the Tiger Trio's sushi truck business! Commands include increasing or decreasing the number of sushi, moving sushi according to color, and more!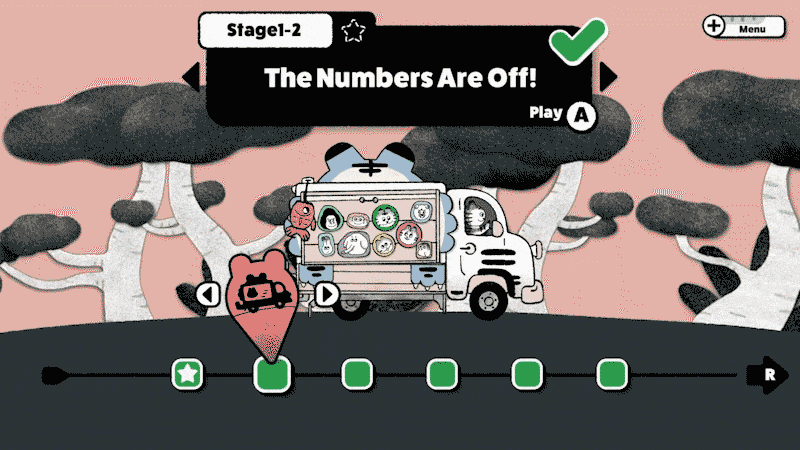 As you travel, the stages will take you to the land of ghosts and even into outer space! This new puzzle game will challenge your wit across a total of 60 stages! Sound difficult? Don't fret! Each stage has an optional hint, so players of any age can travel with the Tiger Trio and friends. On your trip you may even find yourself starting to think like a programmer!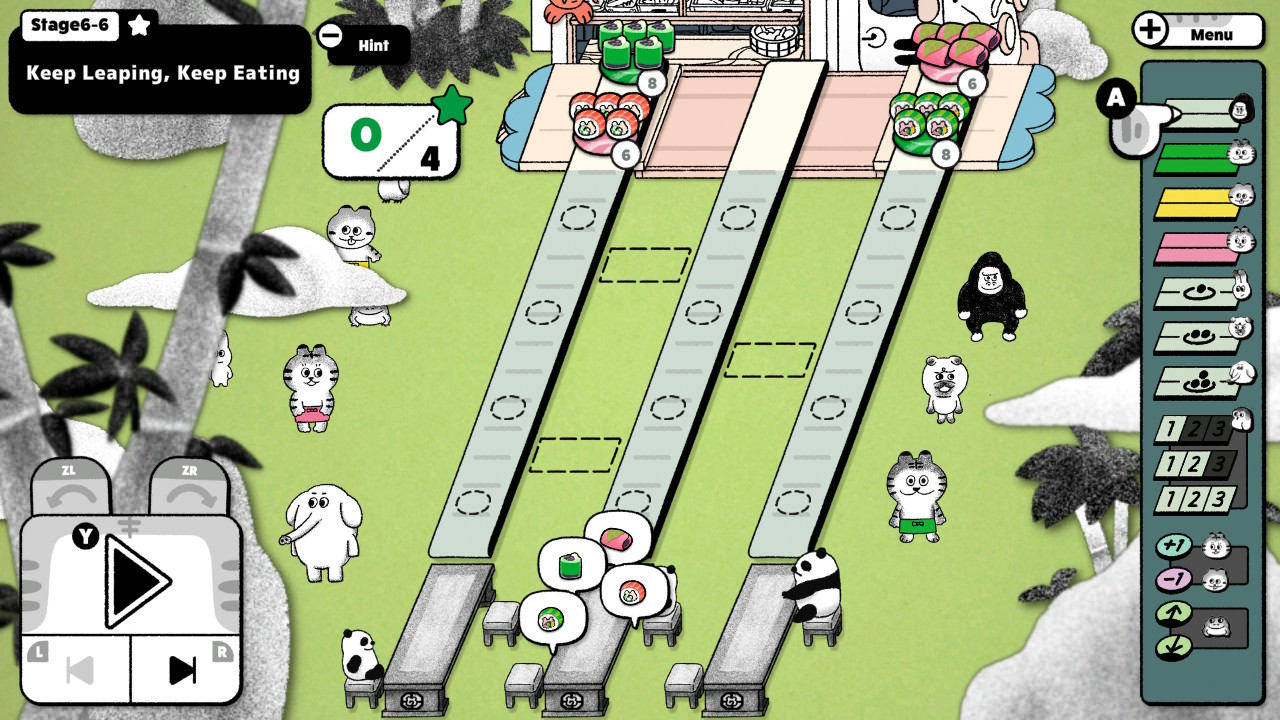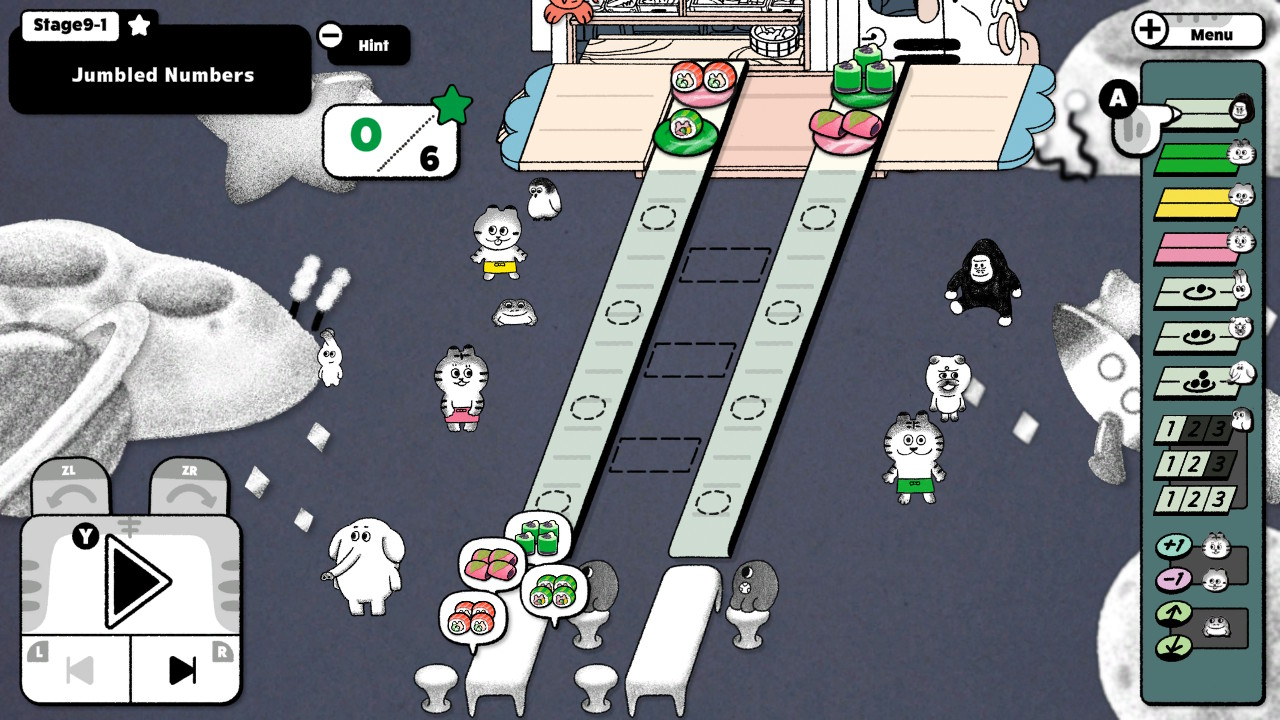 Project under development. Some visuals may differ from the final game.