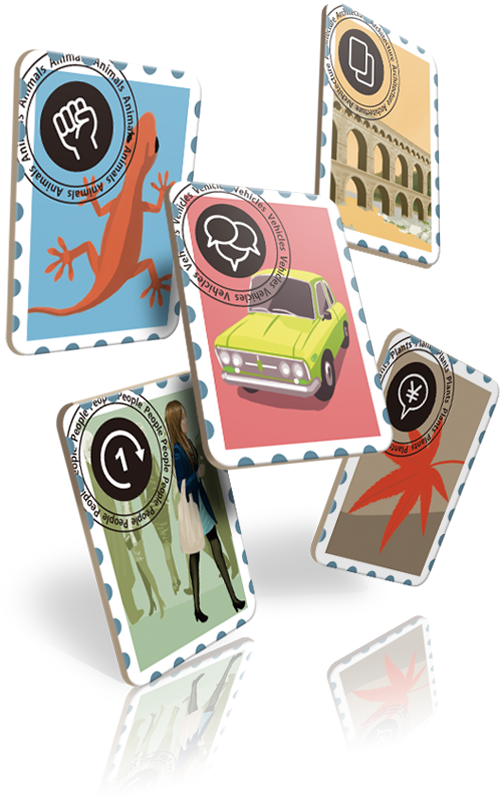 Japanese version of the masterpiece auction game from the famous game designer, Reiner Knizia. Carefully manipulate the auction and try to buy low, sell high.
A masterpiece game with origami. This time, the appearance painstakingly remade with care.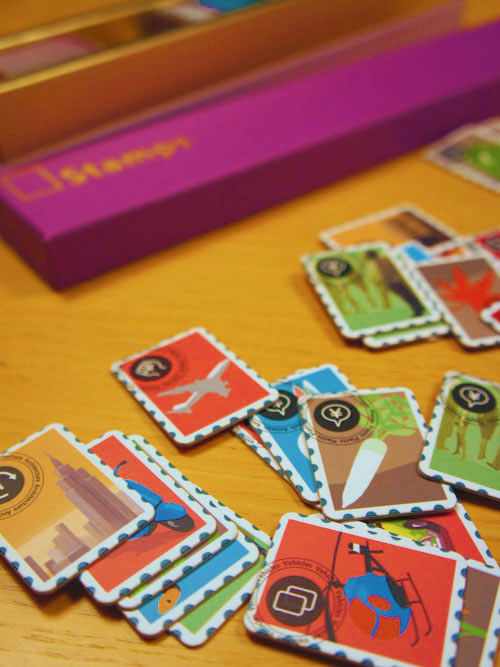 The original game focused on trading modern art pieces, but in this game you trade small 3 x 4cm "antique stamp" chips. They feel the same size as a real stamp.
There are 70 types of stamps. All different and featuring cute illustrations.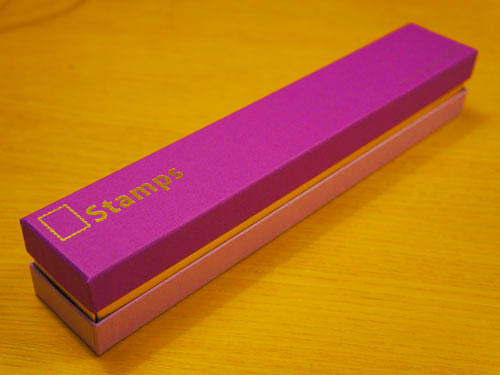 Even the package looks like the slender box of premium chocolates or Japanese sweets.
When you open the box, the game chips are packed in neatly.