Can you get through the town full of wandering zombies and make it to the rescue helicopter 1000m away!? With some well timed taps on the screen, try to avoid the attacking zombies!
Play when you want, how you want
Addictive gameplay that will make you want to keep playing
Incredibly unique graphics
Lots of characters that are even fun just looking at
Tons of great music
Try to beat your friend's high scores, which are also displayed in the game
Suddenly you realize you're surrounded by zombies! And there's a rescue helicopter 1000m away!?
When college student Grace left the party, she found the town overrun with zombies! 1000m away sat a rescue helicopter. You need to close the distance and make it through the horde of wandering zombies. All you need are some well timed taps on the screen. Once you master moving the character, you'll make it through the zombies with no problem. But if you panic, you'll quickly be surrounded. Will you be able to make it safely to the rescue helicopter!?
How to Play

The character rotates on one leg.
When you tap the screen, the character switches legs, and moves like a compass.
If you travel down the screen 1000m you can escape the town. Avoid the zombies and move on.
Your character will bounce off any cars, buildings, or road signs you bump in to.
If you run in to any zombies or burning cars it's game over. Look out!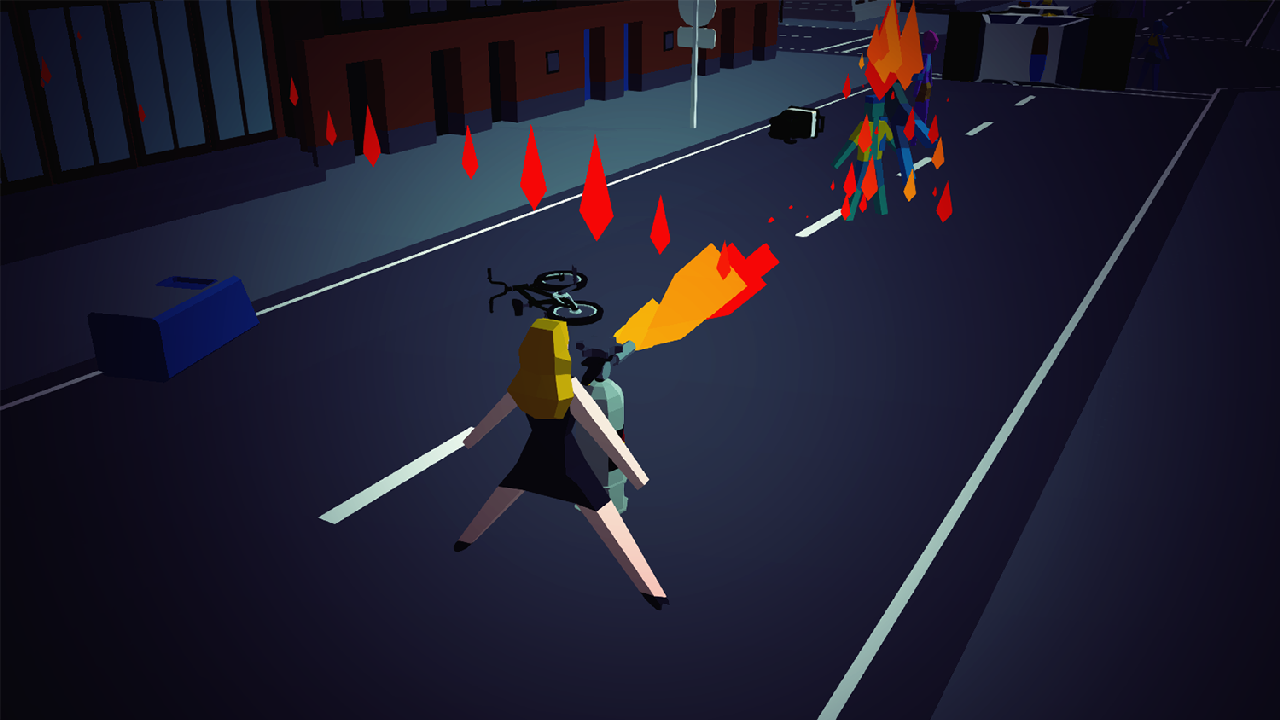 "1000m Zombie Escape!" is also available on
3DS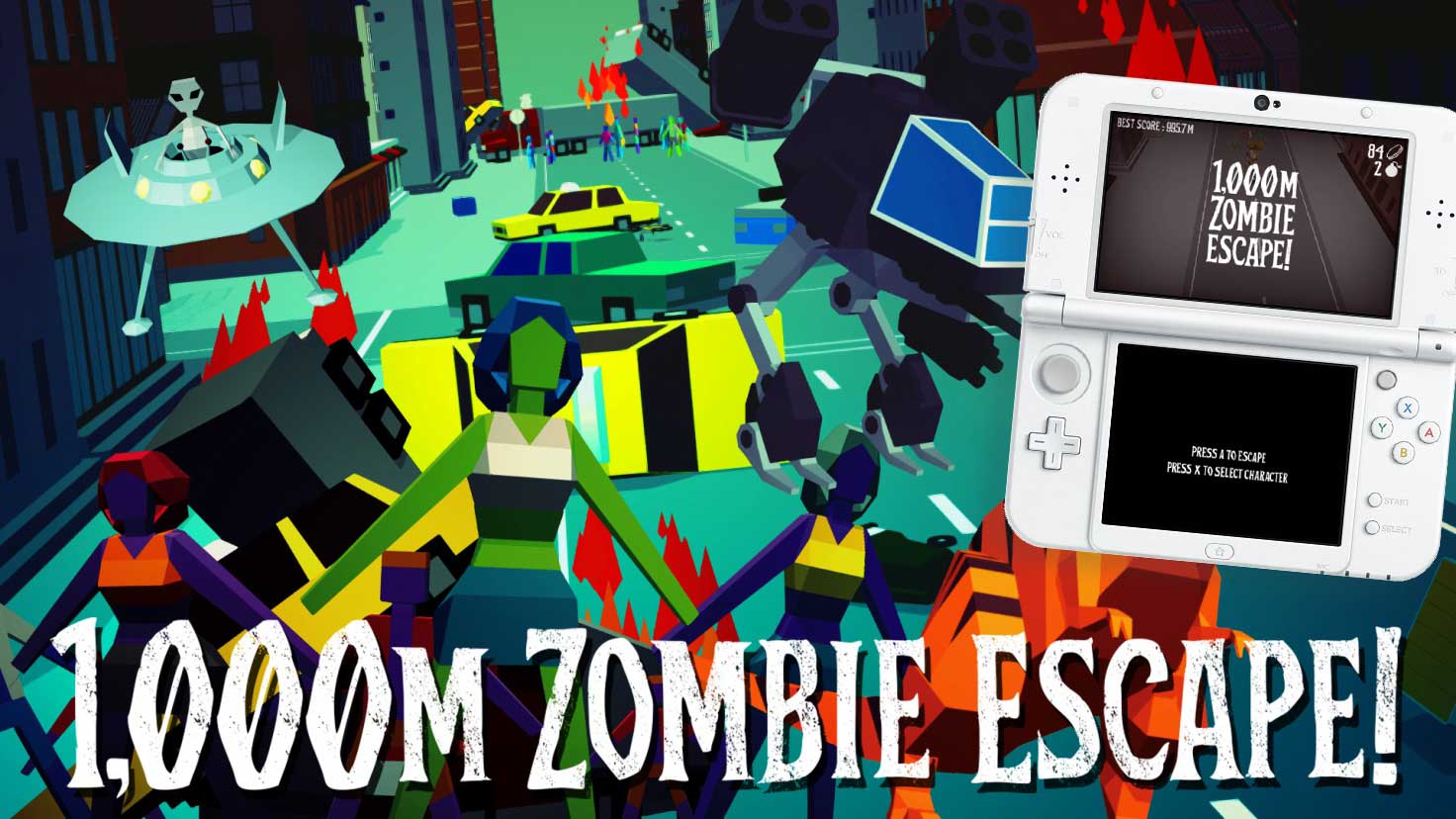 Will you be able to make it 1000m and escape the town!? Give it shot!