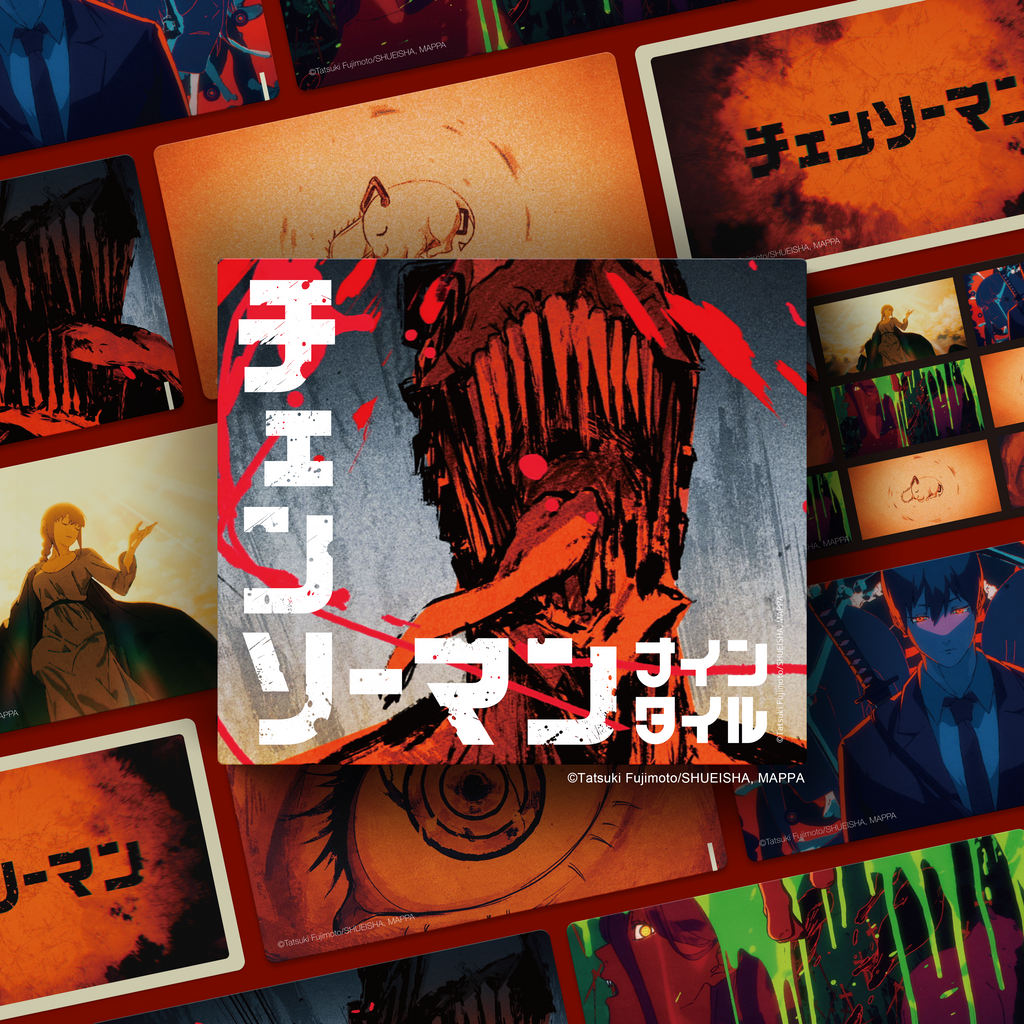 Board game with over 200,000 sold copies meets popular anime!
The popular board game that has sold over 200.000 copies is now available with ending designs of the TV anime "Chainsaw Man"! Move and flip tiles with Chainsaw Man, Pochita, Aki, Power and Makima, and arrange them so they match the pattern! Chainsaw Man Denji is a boy who as a devil hunter lives with Pochita, the chainsaw devil. Having led a life of poverty in order to pay off debts left behind by his parents, he ended up getting betrayed and killed. Just as his consciousness was fading, he entered a contract with Pochita and came back to life as "Chainsaw Man" with a devil's heart beating in his chest. The tiles in "Chainsaw Man Nine Tiles" feature designs of intense scenes from the 3rd ending of the "Chainsaw Man" anime. The magnificent art is printed on large 100 x 55 mm tiles, creating an absolutely gorgeous deluxe version for two players that's designed to keep the speed and fun of "Nine Tiles" while diving into the world of "Chainsaw Man". Whether you're a board game fan or a "Chainsaw Man" anime fan - this version will be exciting for all of you!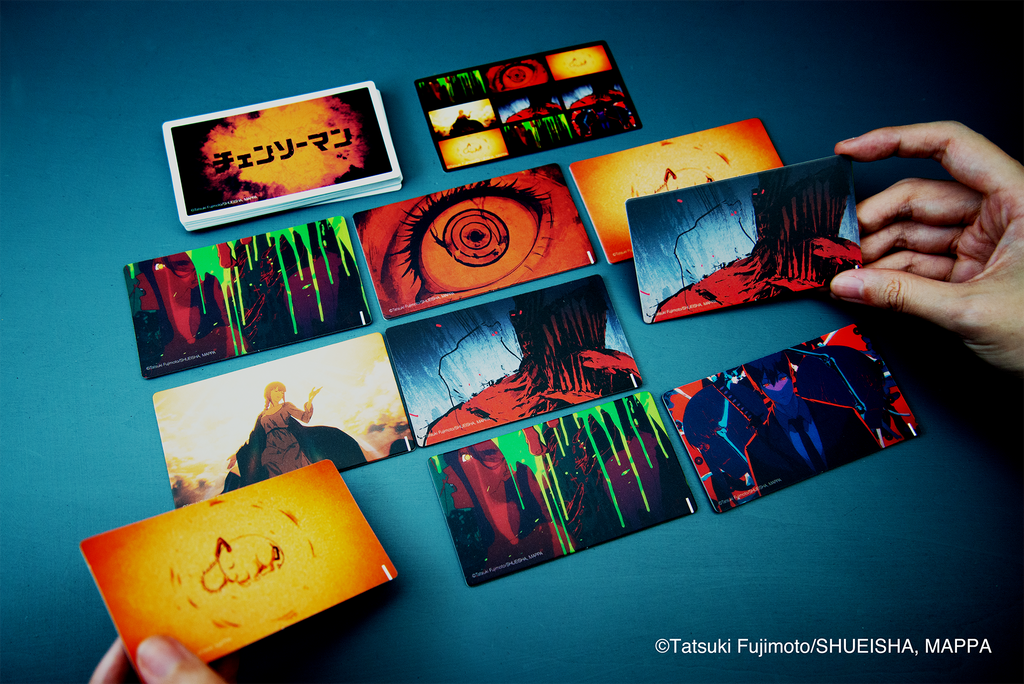 The basic rule of "Nine Tiles" is simply to move and flip your 9 tiles in order to be the fastest to create a matching arrangement for a given pattern. The front and back of the tiles each feature 1 out of a total of 6 unique artworks.
The rules may be simple, but if you don't carefully think about both sides of your tiles, they won't line up well. That's why you'll need both quick thinking and a good memory in order to get your tiles to line up fast,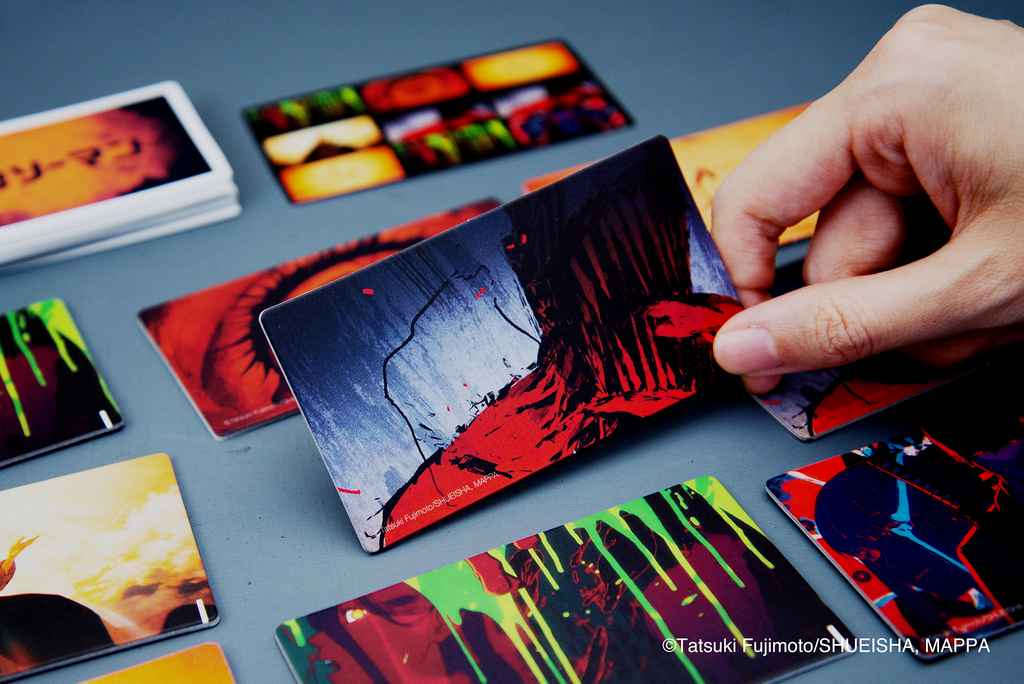 For example, you may have only 1 tile left that you need to match, but it just won't fit, so you have to start flipping other tiles and search all over again.
As an easy-to-learn, fun game, this competitive 2-player board game can be enjoyed by children and adults alike, including people who usually don't play board games at all.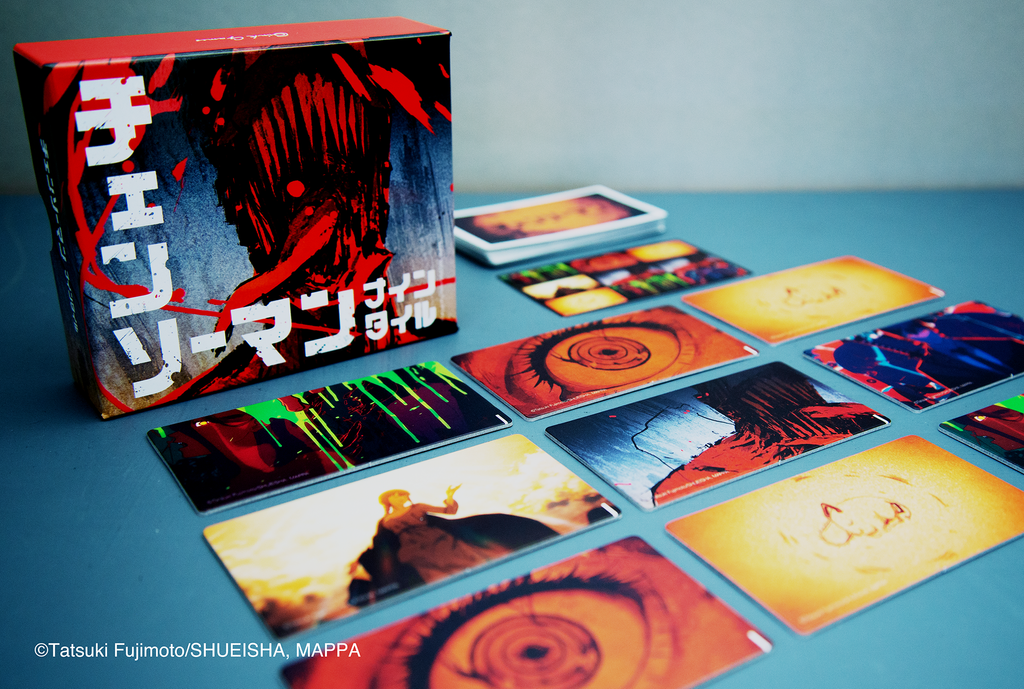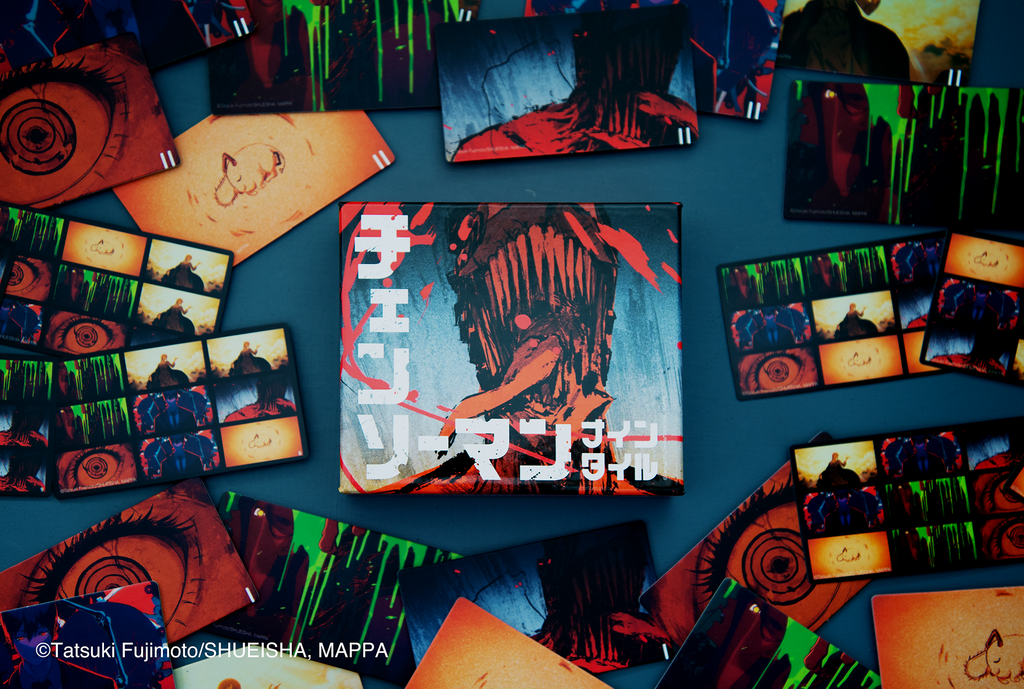 ©Tatsuki Fujimoto/SHUEISHA, MAPPA