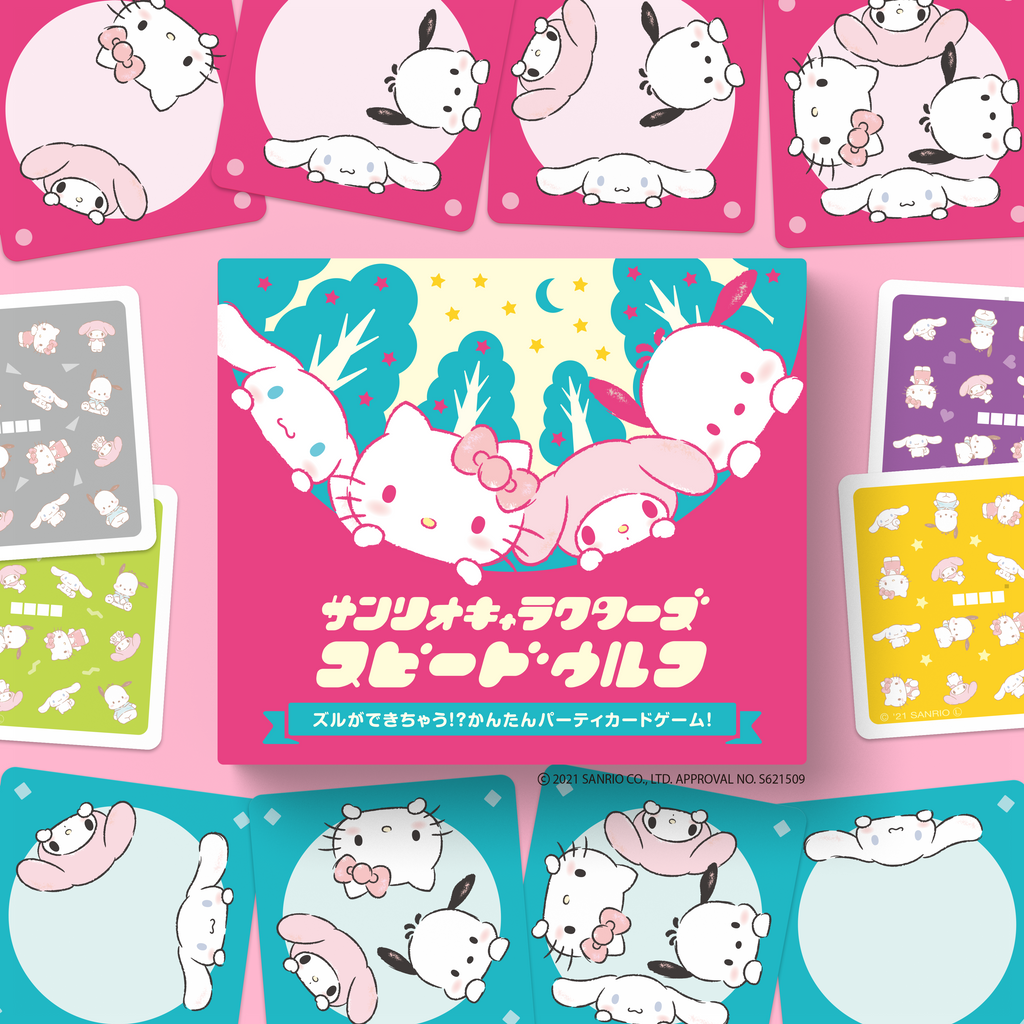 Everyone has 16 cards and places 4 cards face up in front of them. The cards may, or may not, have Hello Kitty, My Melody, Cinnamoroll, or Pochacco on them. Just like the card game "Speed," the first one to play a card wins and keeps going, but there's more to it than that! The game begins when the starting player places a card face up in the middle. Then, from the 4 cards in front of them, the fastest player to find a card that either has 1 more, or 1 less character, plays a card in the middle. Plus, at the same time has to shout out the name of the character that appears, or disappears, from that card. When a player places a new card in the middle, the other players repeat the process: search for a card matching the above criteria, and play it on top.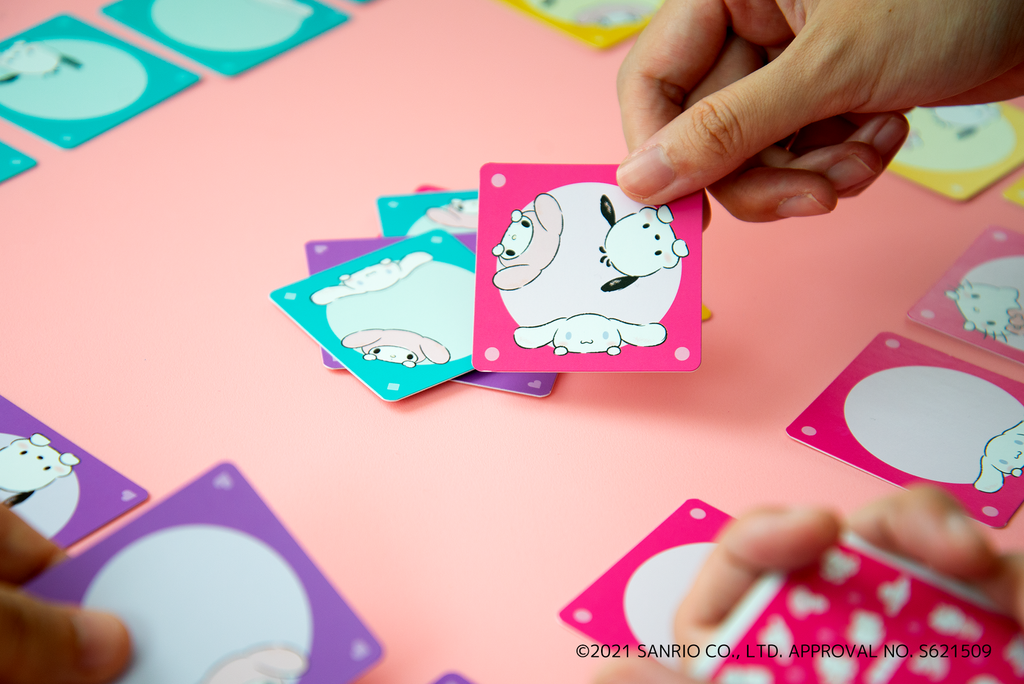 If a player places the wrong card in the middle or says the wrong characters name, shout "STOP!" to call them out. The player that made a mistake will receive a penalty. However! Making a mistake is no problem as long as the other players don't shout "STOP." If a player doesn't have a card to play, they could choose to play the wrong card intentionally.
Play continues like this until a player has all their cards in the middle. They're the winner. Ranking is then decided by how many cards remain in each players' hand. The rules are very simple, but your head may start to spin as new cards are quickly being stacked on top of each other.