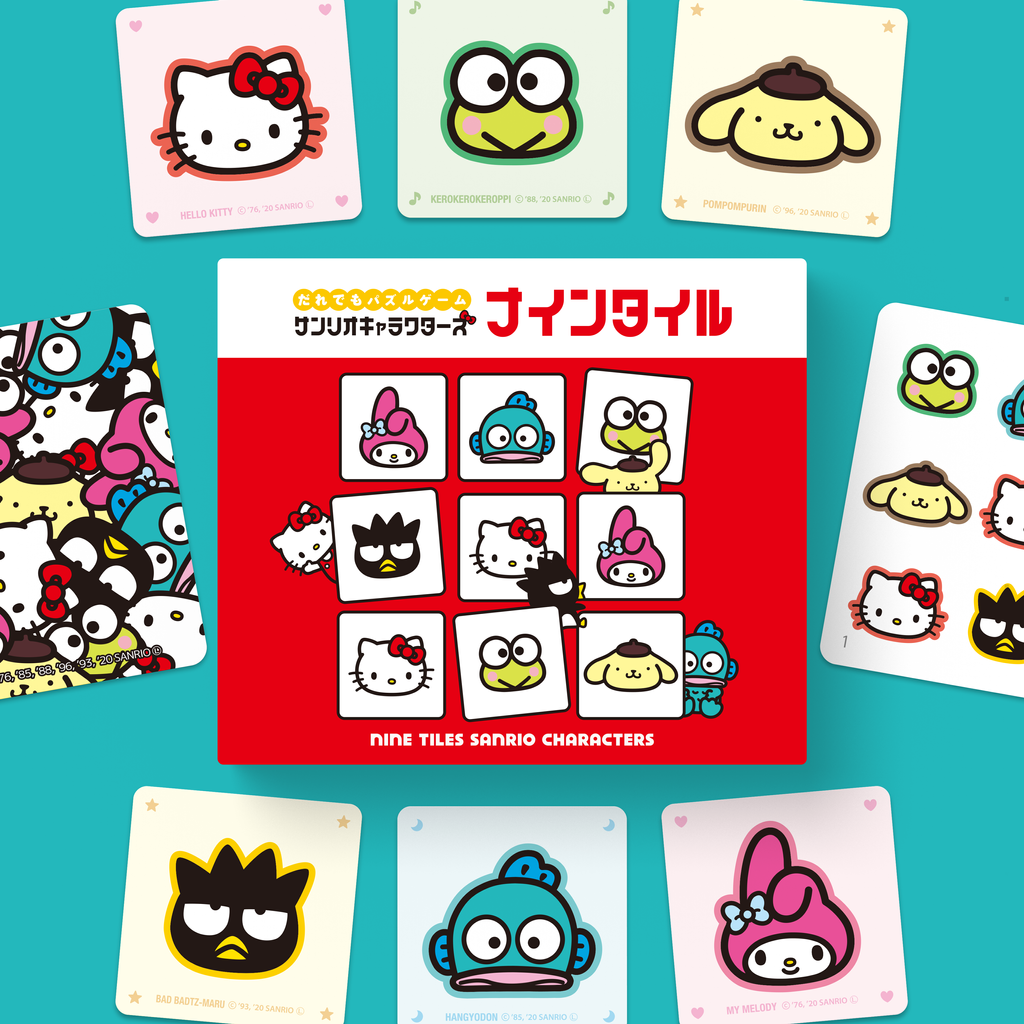 A collaboration between "NINES TILES" and Sanrio Characters.
The hugely popular board game gets a new collaboration with Sanrio Characters! Flip over and line up tiles according to the theme with 6 different characters on them, "Hello Kitty", "My Melody", "Hangyodon", "Kero Kero Keroppi", "Bad Badtz-Maru", and "Pom Pom Purin". While preserving the excitement of "NINE TILES", and also making it easier for small children to enjoy, some changes have been added such as bigger theme cards etc...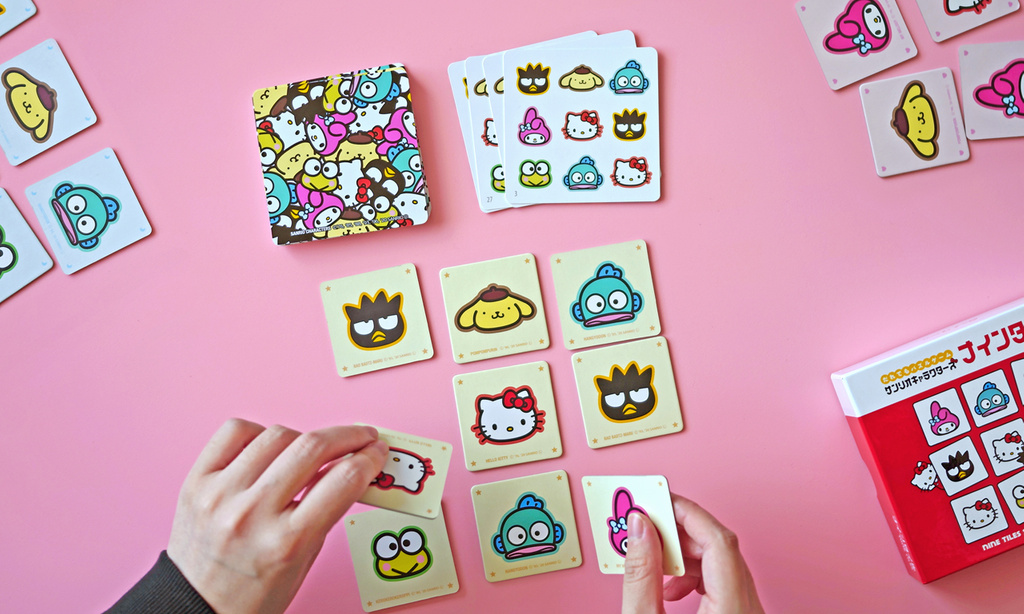 In "NINE TILES" the main rule is that you move and flip over your 9 tiles and try to line them up according to the theme faster than anyone else. On the front and back of the tiles are one of 6 different characters.
Although the rules are simple, if you don't think carefully about how to put the front and back of the tiles together it will be hard to finish smoothly. In order to line the tiles up quickly, you'll need fast reflexes and a good memory.
Even if you only have one more tile to go, it doesn't quite fit in where you want it to and you have to flip it over and start searching again. It'll make you want to scream out "Where!?"
You'll quickly realize how fun it is. This is a party game for everyone, from children to adults, and of course even people who usually don't play board games too.