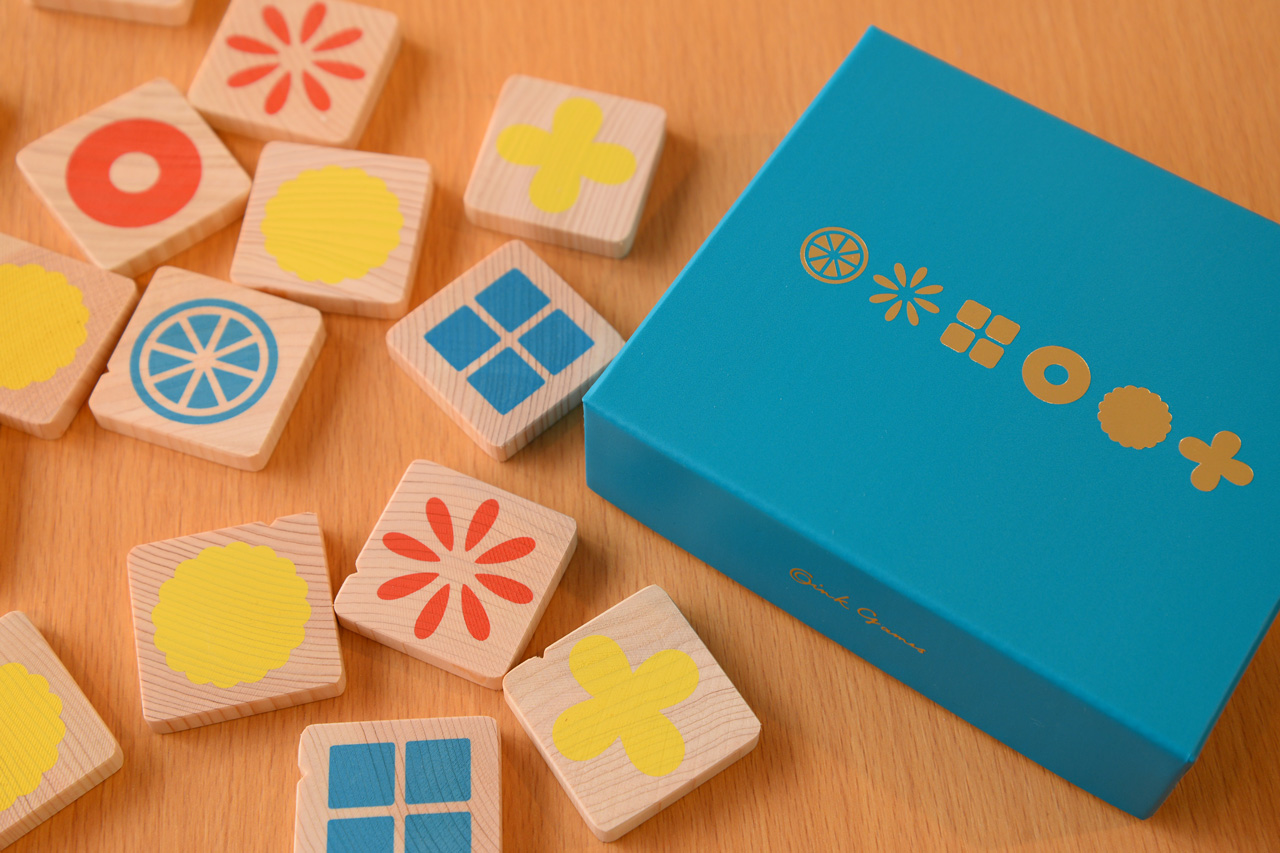 A High-quality "Nine Tiles" package with wooden tiles.
The tiles from "Nine Tiles" are now made of wood. The tiles are large enough that small children can still hold them and thick enough that they are easy to flip over. Because of the soft texture, the nice clacking sound when turning the pieces over, and the wooden smell, this is a game that you will always want to touch. The package is slightly smaller than the normal version and hold thick, wooden pieces for two players. (Please note that pieces for four players aren't included.) The theme cards are made from paper and are about twice as large as the normal version cards. The foil-embossed package has a very high quality feel and is great to give as a gift.
Explained in 10 seconds - enjoyed by the whole family
The basic rule of "Nine Tiles" is to move and to flip the 9 tiles in front of you faster than the other players. There are six different patterns on front- and backsides of the tiles.
The rules are really easy, but you have to use your head to rearrange your tiles. You have to have a good memory and need to be fast.
Sometimes you will maybe cry out in desperation, when you notice that the last missing tile is not the one you thought it was and realize you have to rearrange everthing anew.