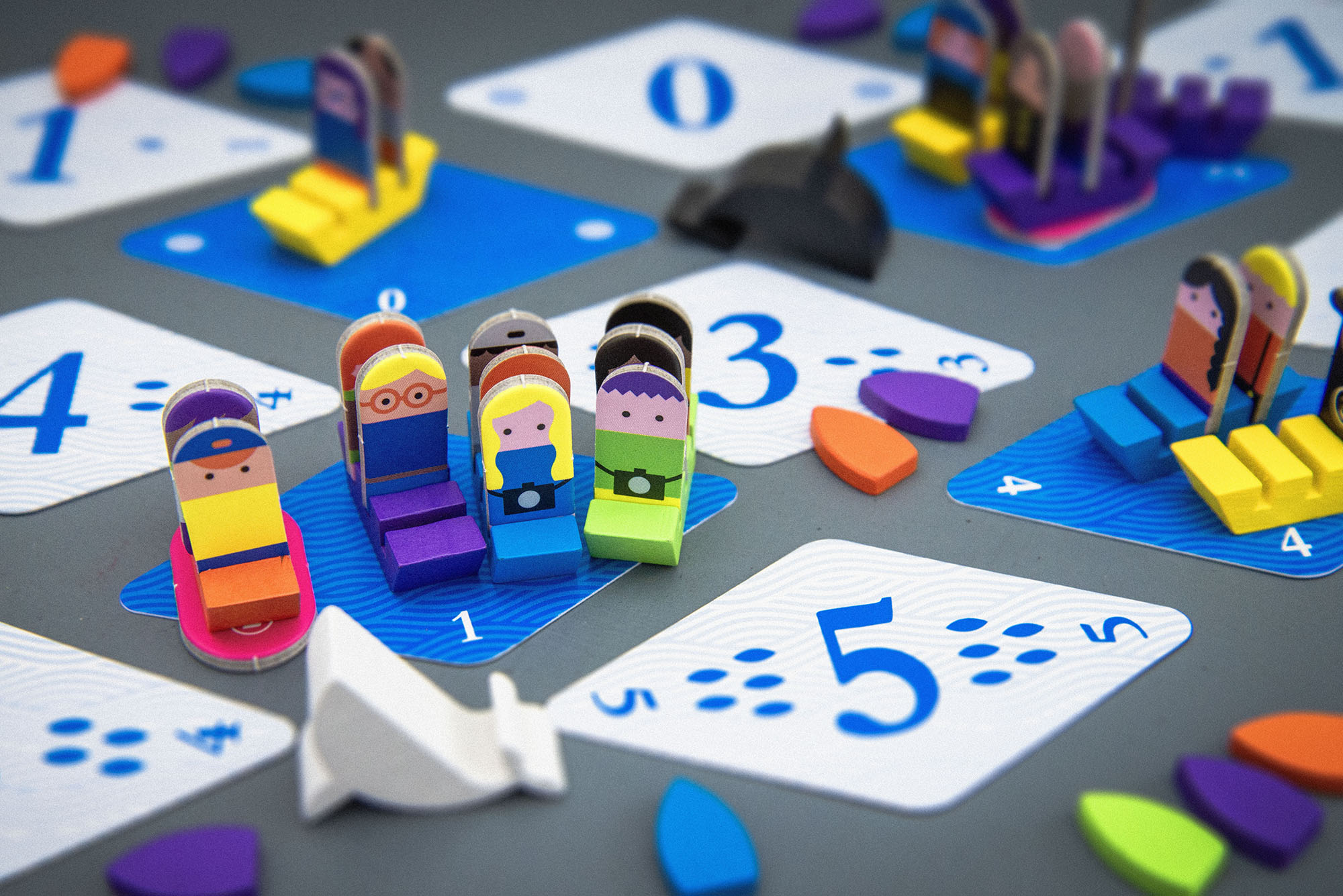 "Whale to Look" is a game of hidden information with a whale-watching theme. Take on the role of a tour company, deduce where the whale or orca will appear and send out your boats accordingly to keep your tourists happy! The surrounding fish cards provide the necessary clues, but there is no time to investigate them all. You will need to have the guts to send out your boats by also utilizing clues from your rival companies' boat positioning! However, since the whale goes for areas with lots of fish while the Orca goes for areas with few fish, there will be times when you think you've got it all figured out, but it'll turn out that you were wrong all along...? After all, this is a board game in which luck, strategy and intuition beautifully flow into each other.
For the design of this game, Jun Sasaki (author of "Deep Sea Adventure", "In A Grove", "Startups" etc.) teamed up with Bruno Faidutti (author of "Citadels", "Mascarade", "Incan Gold" etc.). This game is the result of the collaboration between these two game designers.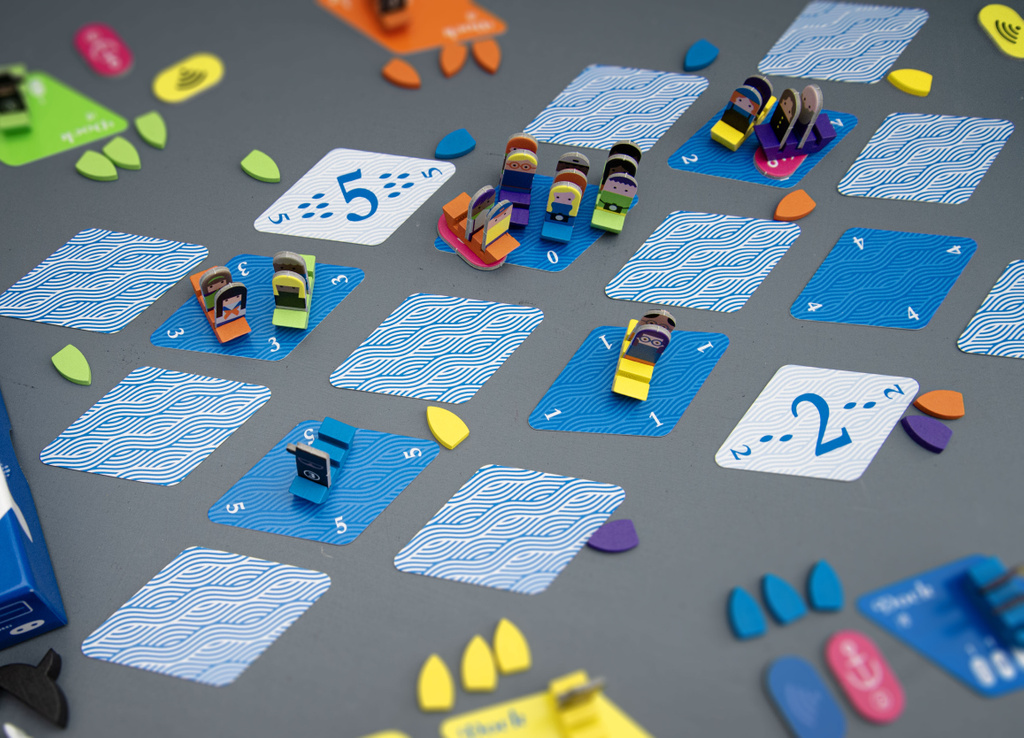 What makes the game extra exciting, are the over 100 gorgeous game pieces in the 65 x 109 x 34mm box. Among them are wooden boats elaborately designed so that they can fit the tourist pieces which all feature unique designs as well. Row your boats into the sea of diamond-shaped cards! Will you manage to show your tourists whales and orcas?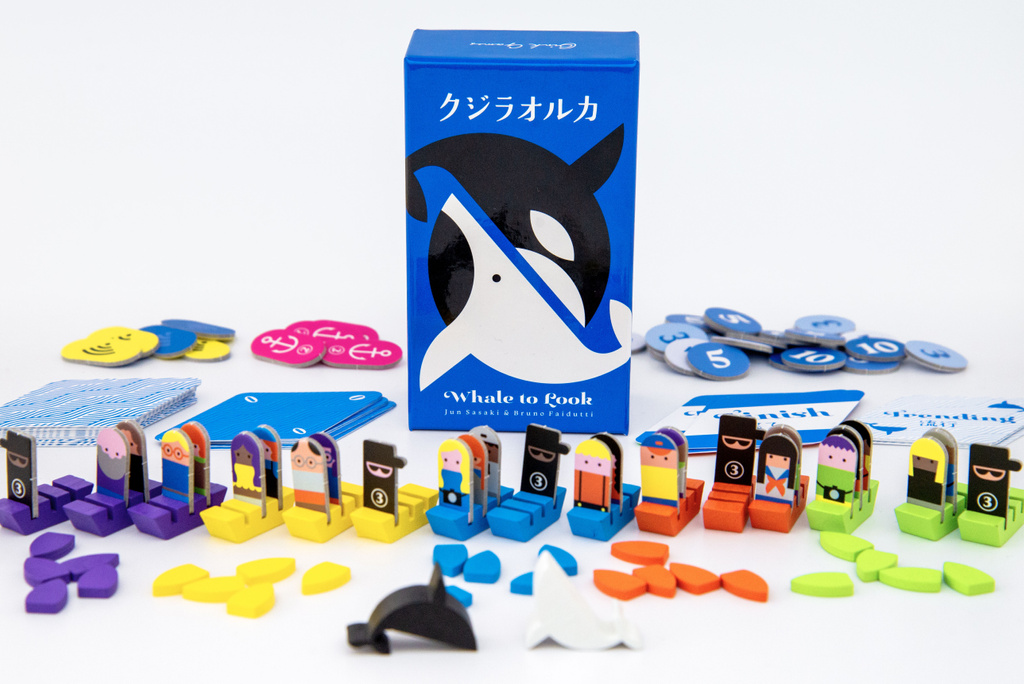 Moreover, trending cards used during round 2 of the game spice things up by introducing an additional score condition that varies depending on the specific card. For example, you might earn bonus points for seeing a whale, or maybe it's orca-watching season. You might even encounter fishers who have no interest in neither whales nor orcas. By introducing these score conditions, the intentions behind player actions will be expanded as well. This way you can have a variety of play experiences to keep things fresh!