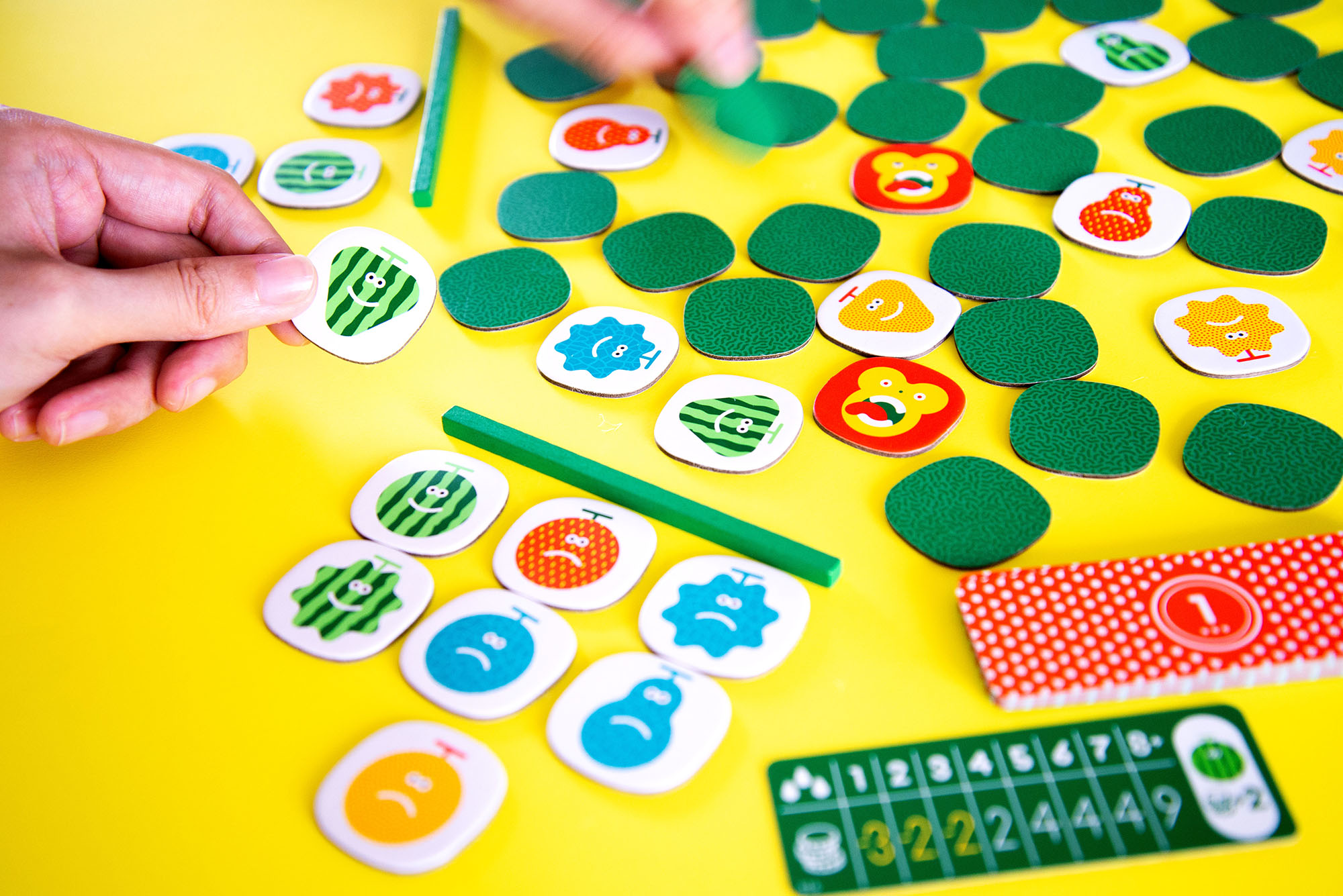 "Quickity Pickity" is a frantic tile-flipping game that requires players to be quick with their hands and their brains. Everyone starts flipping the tiles at the same time, searching to create a set of fruits of the same color, or shape.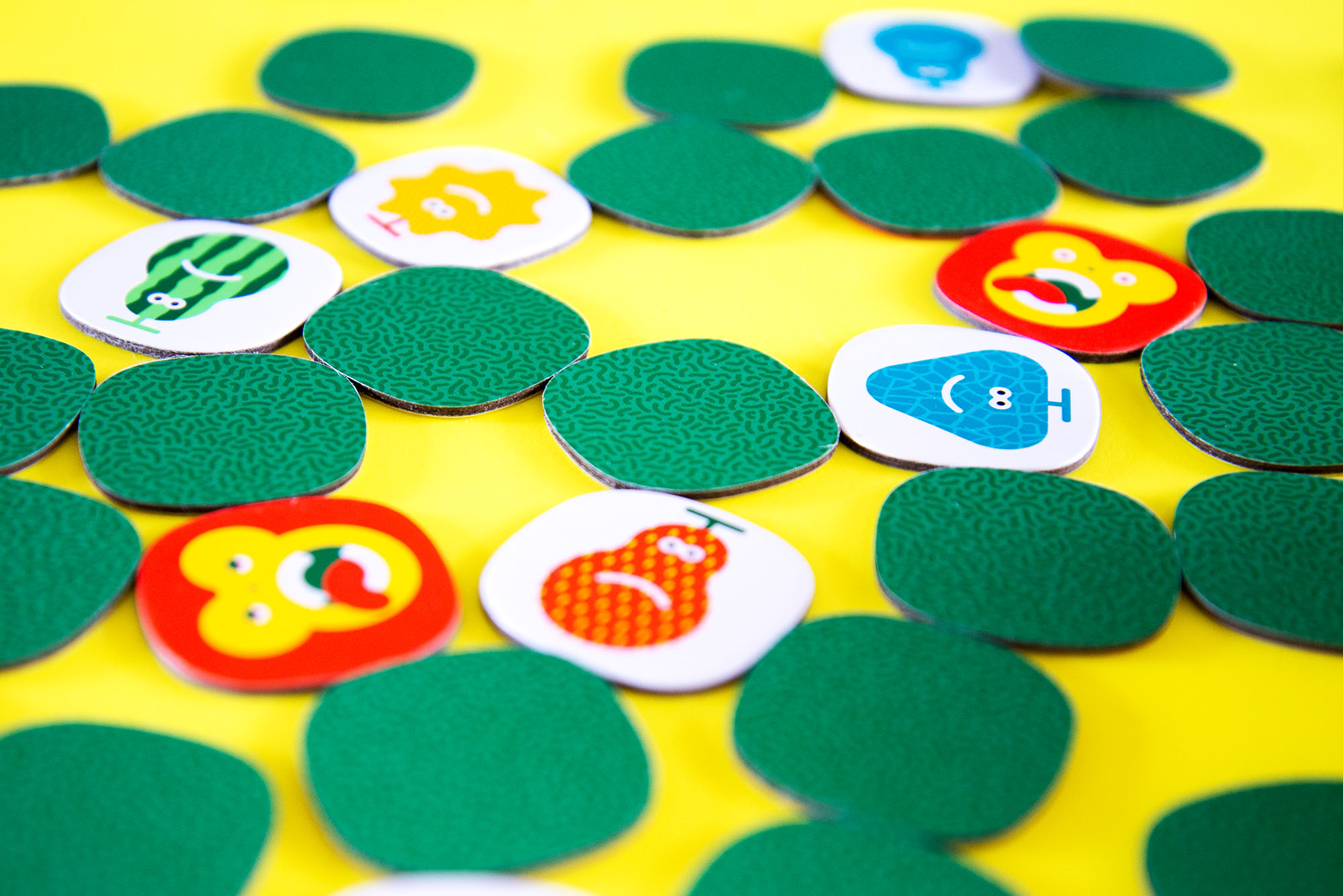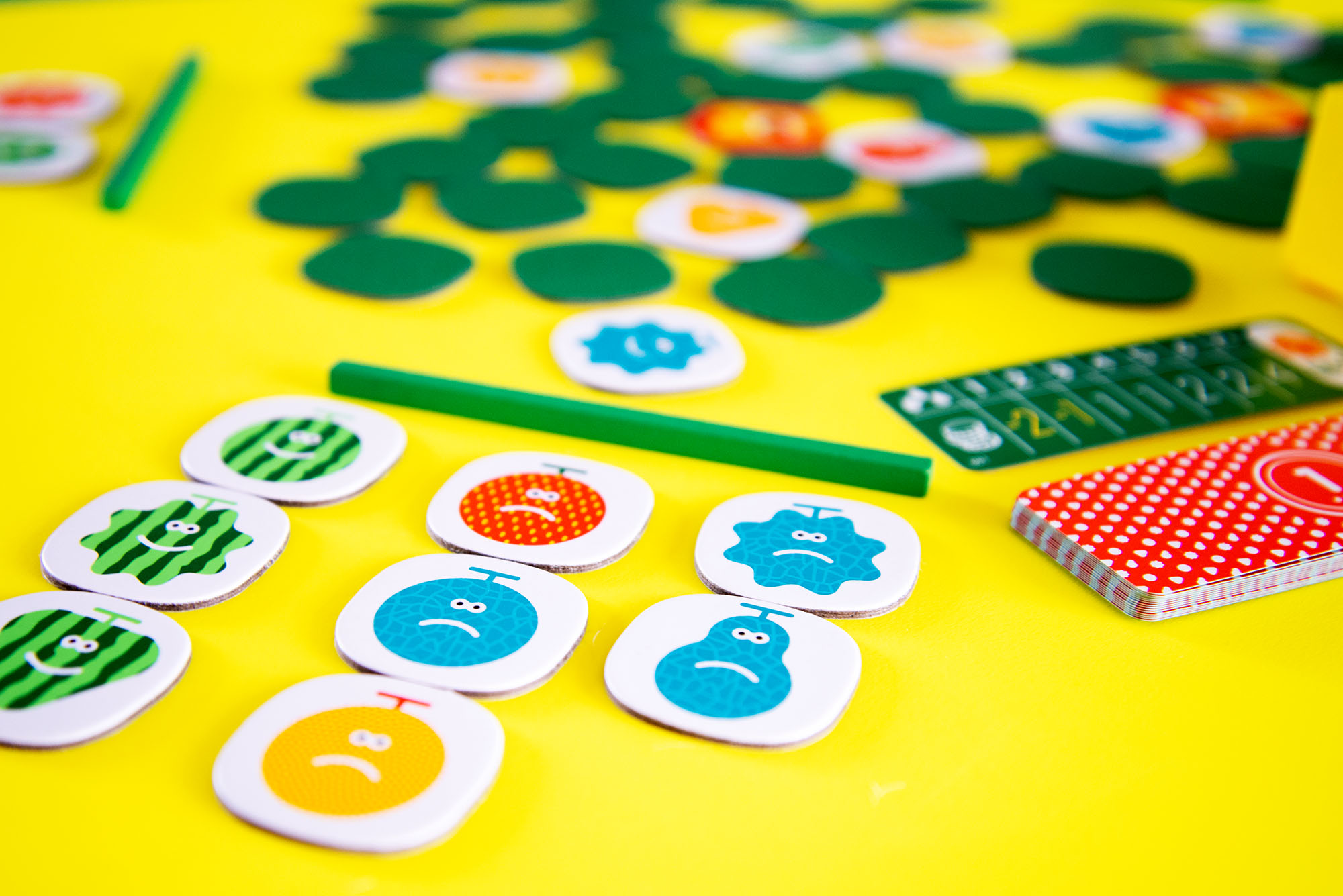 But, be quick. You must collect your fruits before the hidden monkeys among the fruit end the game. If you can't distinguish between misleading fruits, it'll be tough to make high-scoring sets.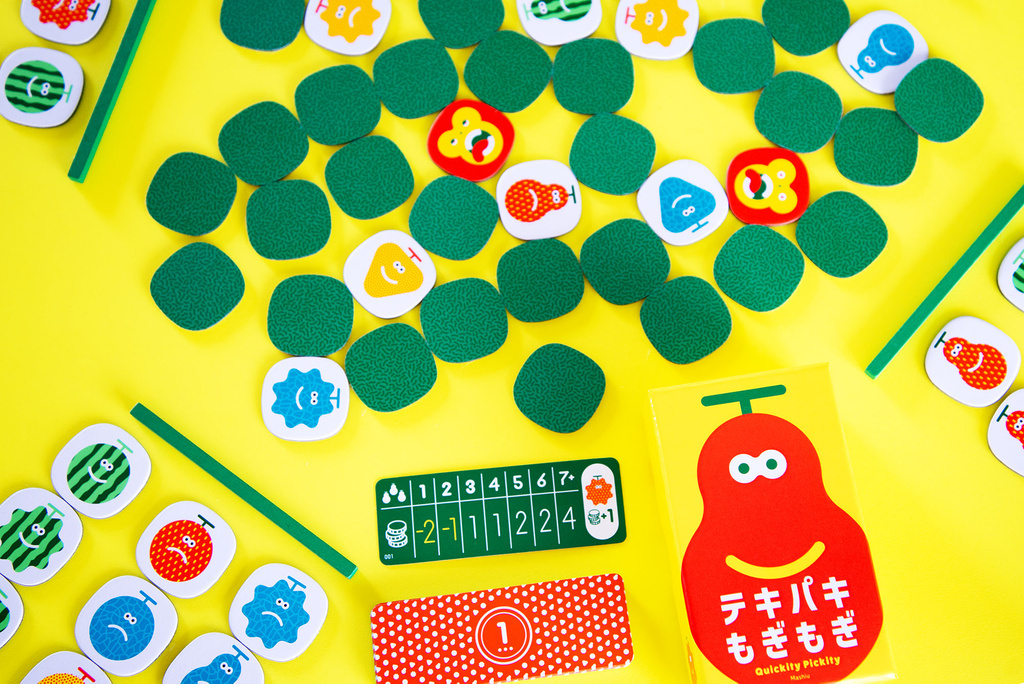 This game can be enjoyed by children and adults alike, and is also recommended for board game beginners.