Fafnir comes from the game designer Jun Sasaki, highly acclaimed both in Japan and overseas. Jun Sasaki is the designer of games such as "Deep Sea Adventure", "A Fake Artist Goes to New York", "In a Grove", and "Startups".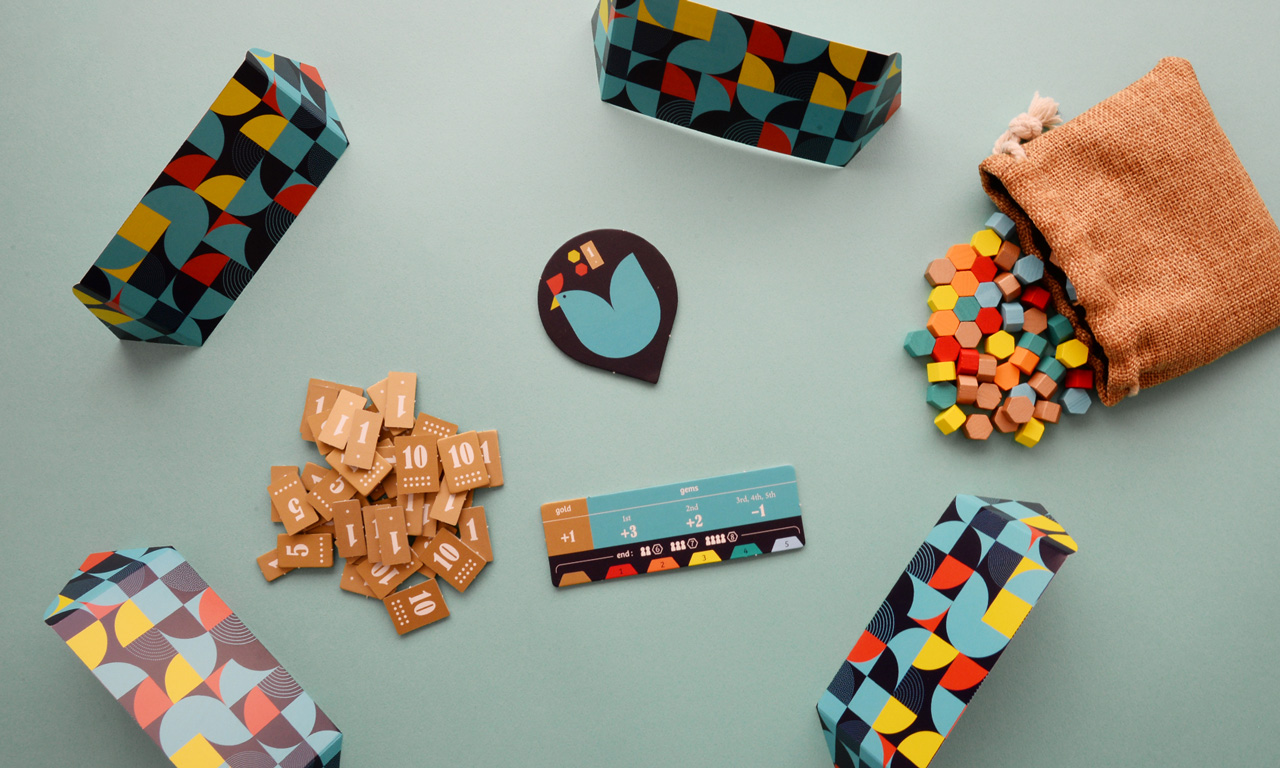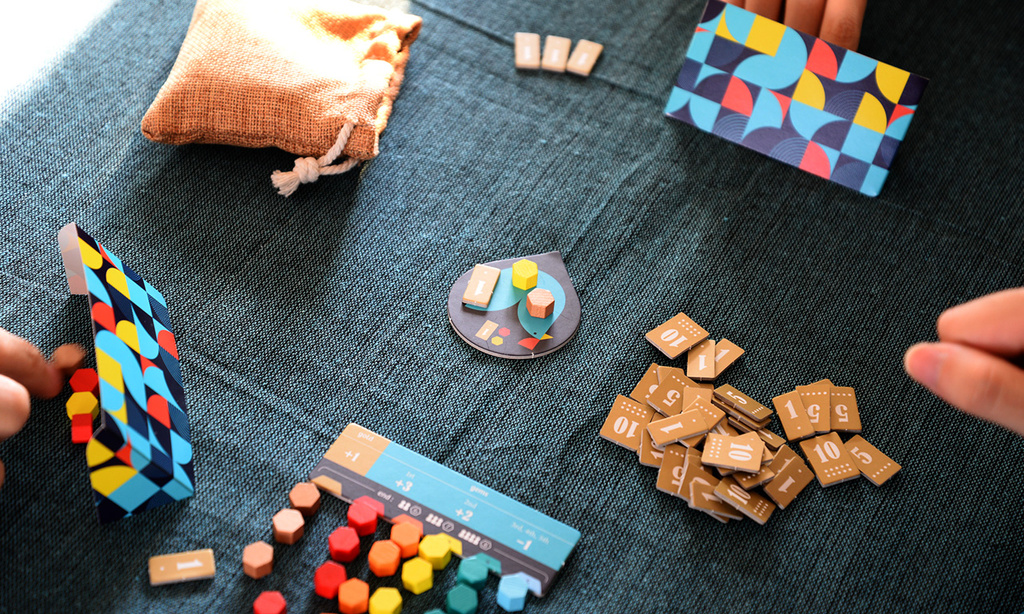 Every round in the center of everyone, two stones are placed on top of "Fafnir". Each player holds the stones they want to throw away and the player that is holding the most stones will throw them away and take the stones that are on top of Fafnir. However, this doesn't mean you should just hold any color of stone. You can't throw away the same color of stones that are on top of Fafnir so even if you want to throw something away quickly, you might not be able to. Or maybe everyone tries to throw away the same color all at once. It's not that easy!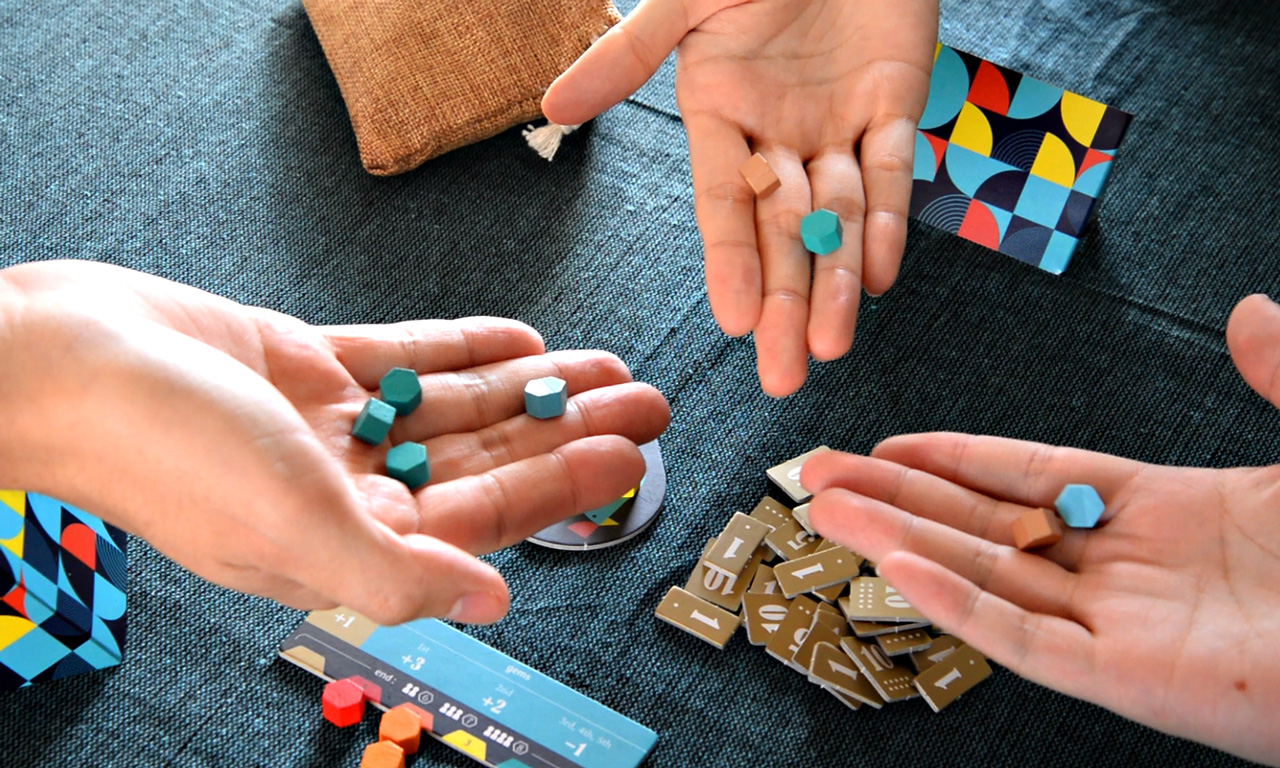 Continue doing this and when the number of stones of one color reaches a set amount, the round ends. Then the value of the stones will be determined. Each player reveals the stones behind their screens. The color of stone that players have the most of in total is worth "3 points", the second most is worth "2 points", and all the other colors are worth "-1 point".
It important to not end up with stones that are worth minus points and try to get stones that add points. Try to predict the value of the stones by looking at how many of each color are in the trash area and how many are being held by the players. You're having trouble reading the market value? In that case, you should try to get the gold colored stones. Only these stones don't depend on the market value and are worth "1 point". Should you go after the gold stones? Or maybe you should go after the 2 and 3 point stones. This is up to the player to decide.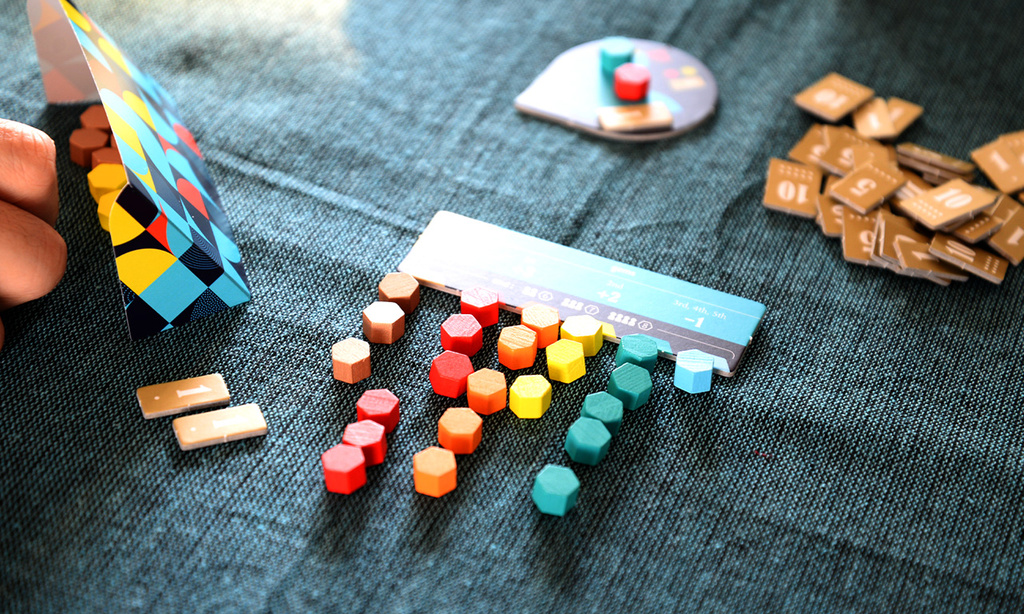 Fafnir is a high tempo, smooth moving game, but also requires some intense tactical thinking in each round. Though the gameplay is simple, players have a lot of freedom. Depending on a player's way of thinking, they could end up slapping the table in excitment and saying "Ah!" or they might be happy one moment and sad another, depending on the luck of the stones that appear in the game. This is a game that players will want to keep playing again and again!