"Oink Games+" is a digital game that allows you to play board games online. We're planning a launch for Nintendo Switch in 2021, followed by a smartphone release. Currently confirmed titles include "
Deep Sea Adventure
," "
Startups
," and "
Moon Adventure
".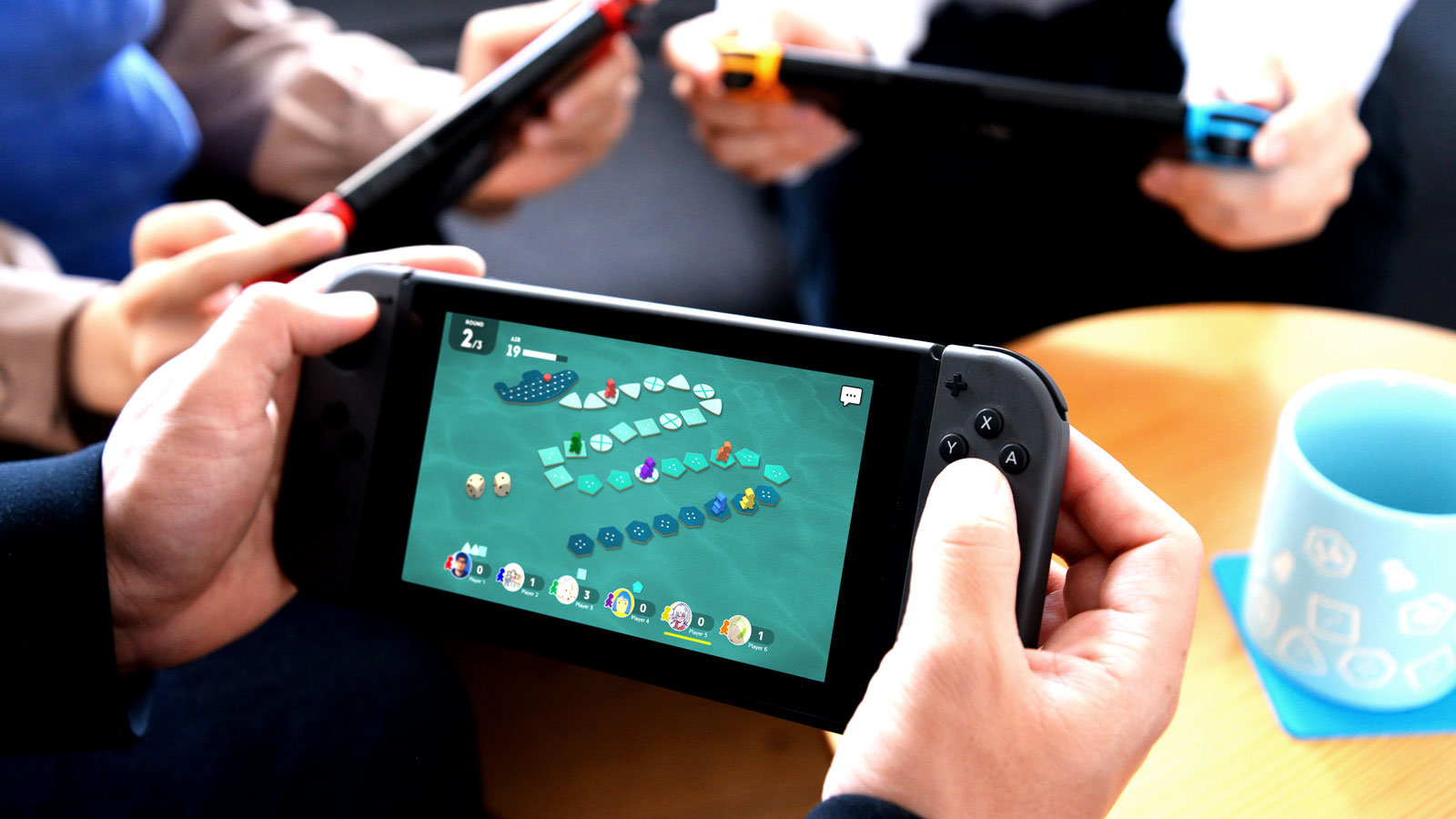 We love board games that bring people around a single table. Playing face to face, in earnest, respectfully battling against each others' wits, and letting our imaginations run wild. We believe it's one of the best forms of entertainment. However, the unpredictable future affected by COVID-19 has shaken the culture of this great pastime to its very foundations. Wouldn't it be great if we could play board games online even if we couldn't meet in person. Making it as easy as if we were sitting at the same table…
With this in mind, development began.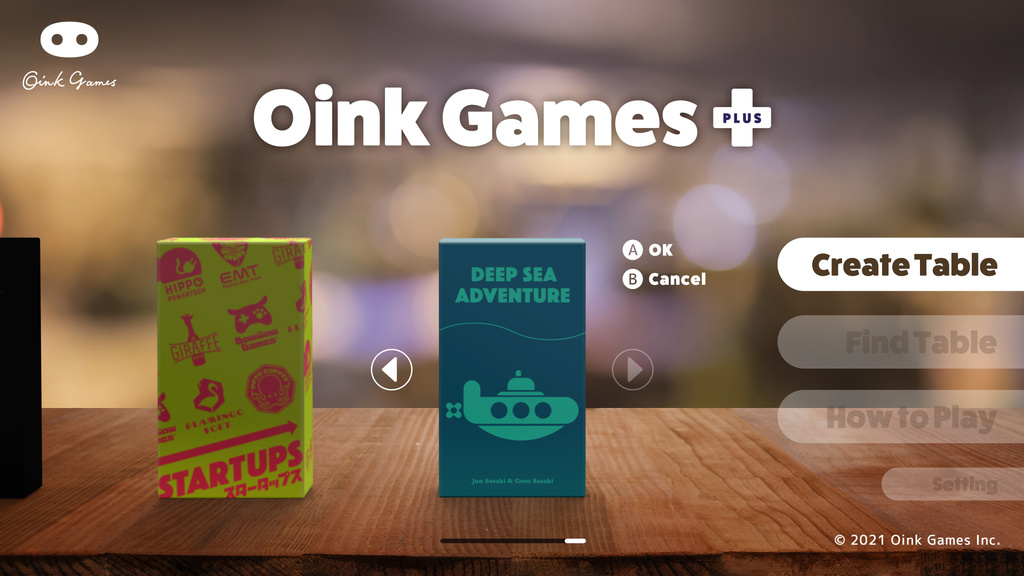 <4 Play Modes!> ・Single player mode (Startups, DSA): challenge the AI! ・Share a Switch (DSA): play together on a single screen! ・Online play (Startups, DSA): *each player must own a Nintendo Switch & copy of Oink Games + ・Local play (Startups, DSA): *each player must own a Nintendo Switch & copy of Oink Games +
One of our most popular titles with 200,000+ copies sold worldwide. A group of explorers gather in a single submarine and seek the treasures that await at the bottom of the sea. Everyone's geared up in diving suits, but have to share the same oxygen tank due of their run-down submarine. If one of them dives too deep, the others' lives will be on the line! Will the explorers make it back to the submarine safely?
One of the highest rated Oink Games on review sites. There are six companies that will change the world as we know it! You can be part of their success and be an investor. Become rich by making the right decisions! Only the single biggest investor can get money out of each company. Reading your rivals' next steps, use your capital and three hidden cards to win, and become the biggest shareholder! Luck plays a role in this game but you also have to plan your moves and analyze your rivals'! Play with a small number of people, or with a group! Click to link to the product site.
Project under development. Some visuals may differ from the final game.