Startups Coaster
NaN USD (Tax Included)
Reference price: 8.5 EUR
(Ref. 8.5 EUR)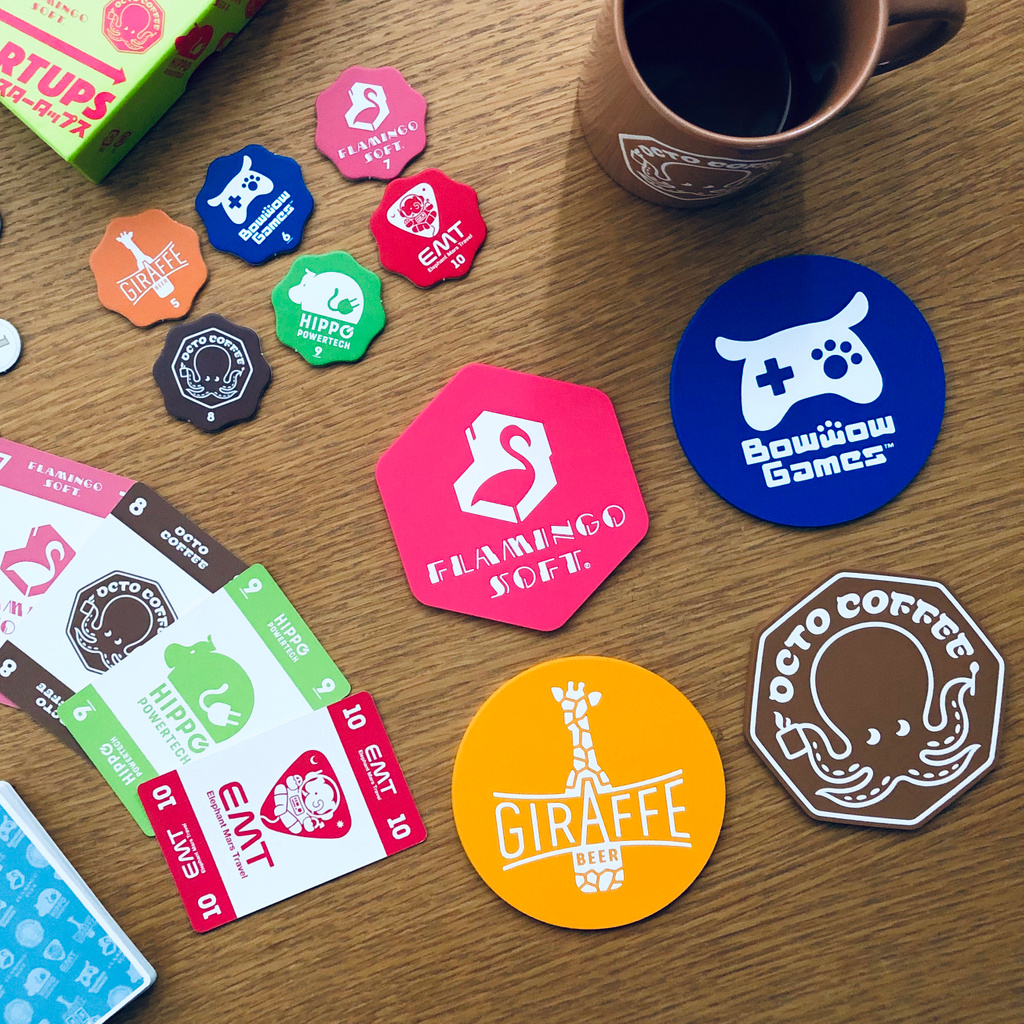 "Startups" Company Logo Silicon Coasters
Size: 100x100mm Styles: Octo Coffee and BowWow Games set, Giraffe Beer and Flamingo Soft set. Materials: Silicon Specifications: Comes in original zip bag.
In the board game "Startups", you invest in companies that are going to change the world. It seems that the shareholders will be receiving a limited time novelty coaster with the company logos on them. ■ GIRAFFE BEER: A startup in the craft beer world that definitely stands out... ■ BOW WOW GAMES: With their techniques and ideas, surely they'll be able to take a bite out of the huge gaming industry... ■ FLAMINGO SOFT: Rumor has it they have a leg up on the competition in the blockchain industry. ■ OCTO COFFEE: They could be the company to bring about the 8th wave in the coffee industry.
The Startups company logos were handled by Kentaro "ANI" Fujimoto from Nendo Graphixxx, creator of works such as "Typo Sampo Kai: Observing Words Out on the Street" and "Typo Sampo Goes to Taiwan". There are two sets of 2 available, "Giraffe Beer & Flamingo Soft" and "Octo Coffee & Bow Wow Games". The coasters come inside an Oink Games and Startups graphic original zip bag. Feel like an investor working at home while you use this as coaster for your coffee mug. Or use it as a coaster for a beer glass while you relax at home and think about the future. And of course, using it at a game party while you choose your favorite companies is fun too!