Nine Tiles Panic Designer Notes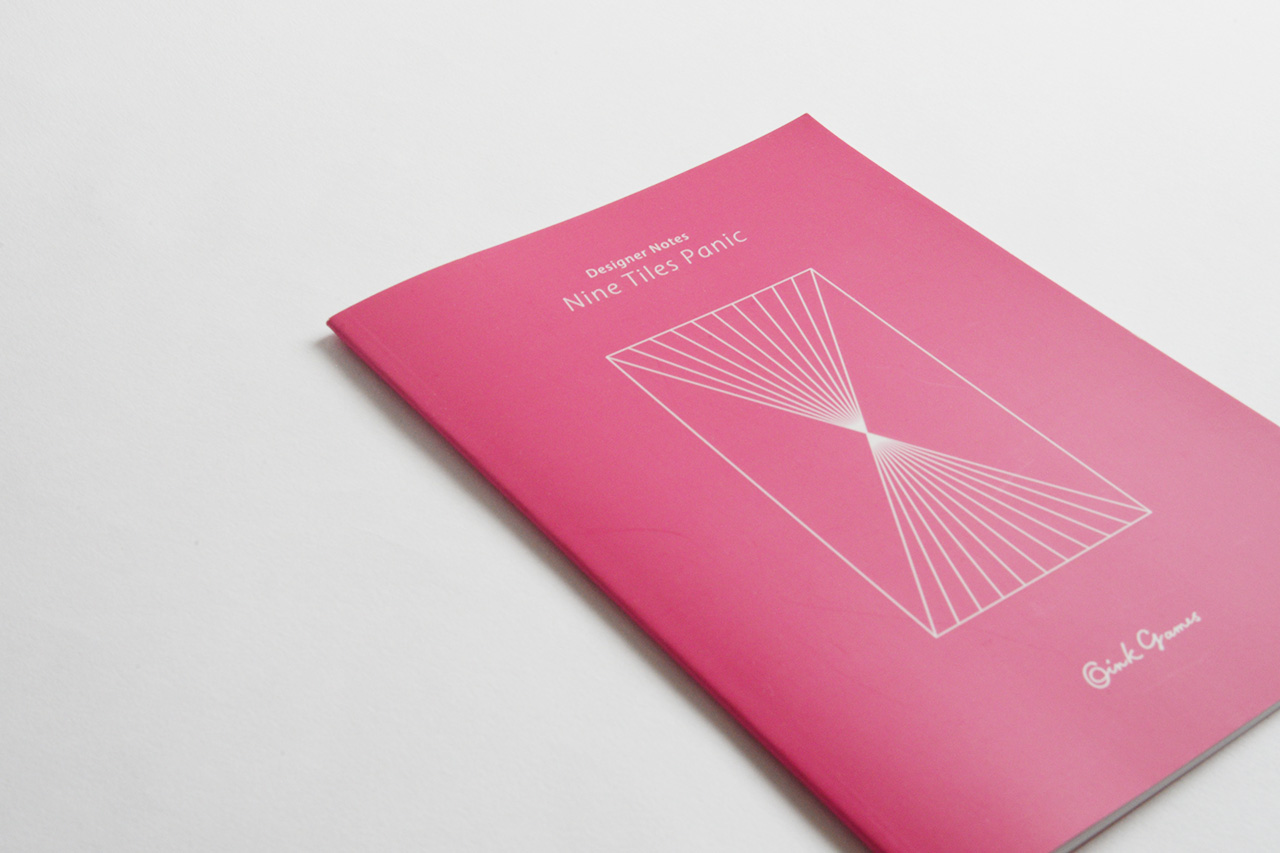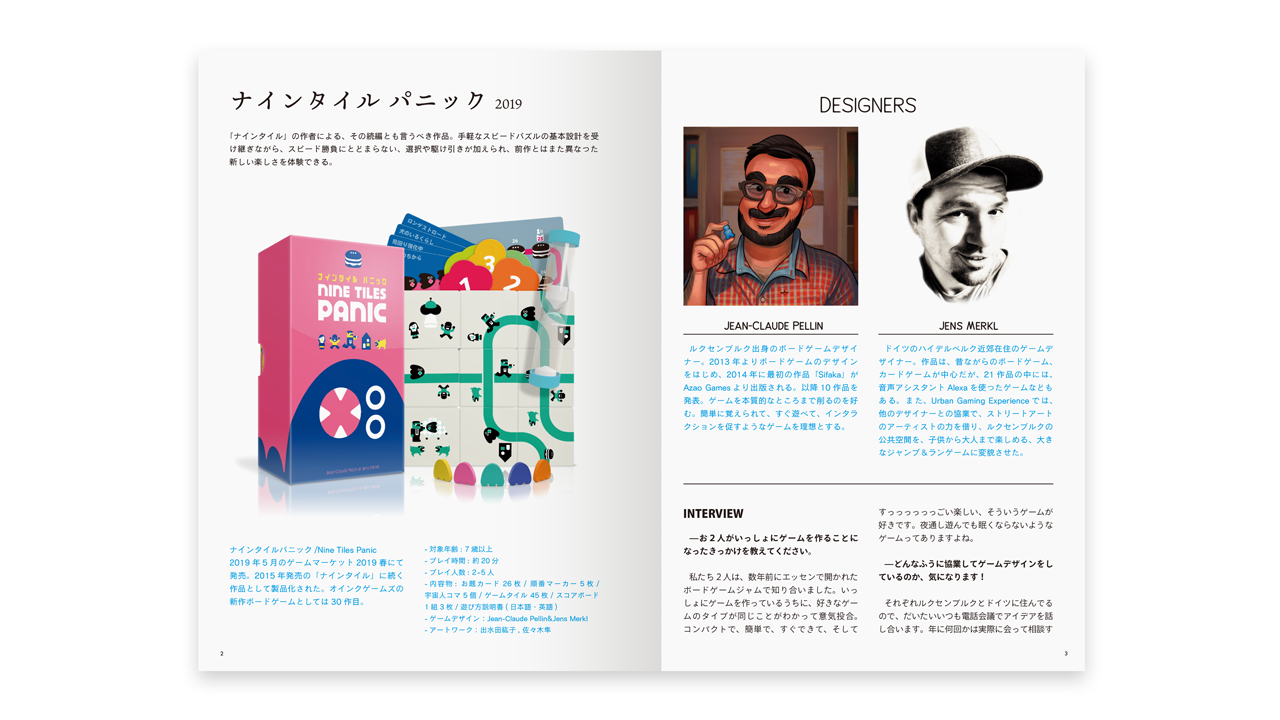 Released in 2019 by Oink Games, "Nine Tiles Panic" was made by the creator of "Nine Tiles" and it could be considered a continuation of that game. While inheriting the simple puzzle play, you can experience a new type of fun because of new choices and types of strategy compared to the previous game. The Nine Tiles Panic Designer Notes give a behind the scenes look at the work of the two authors, Jean-Claude Pellin and Jens Merkl as well as the two in charge of direction and design, Jun Sasaki and Hiroko Izumida. These are the first commemorative designer notes to be released by Oink Games.
A PDF version is also available for purchase.