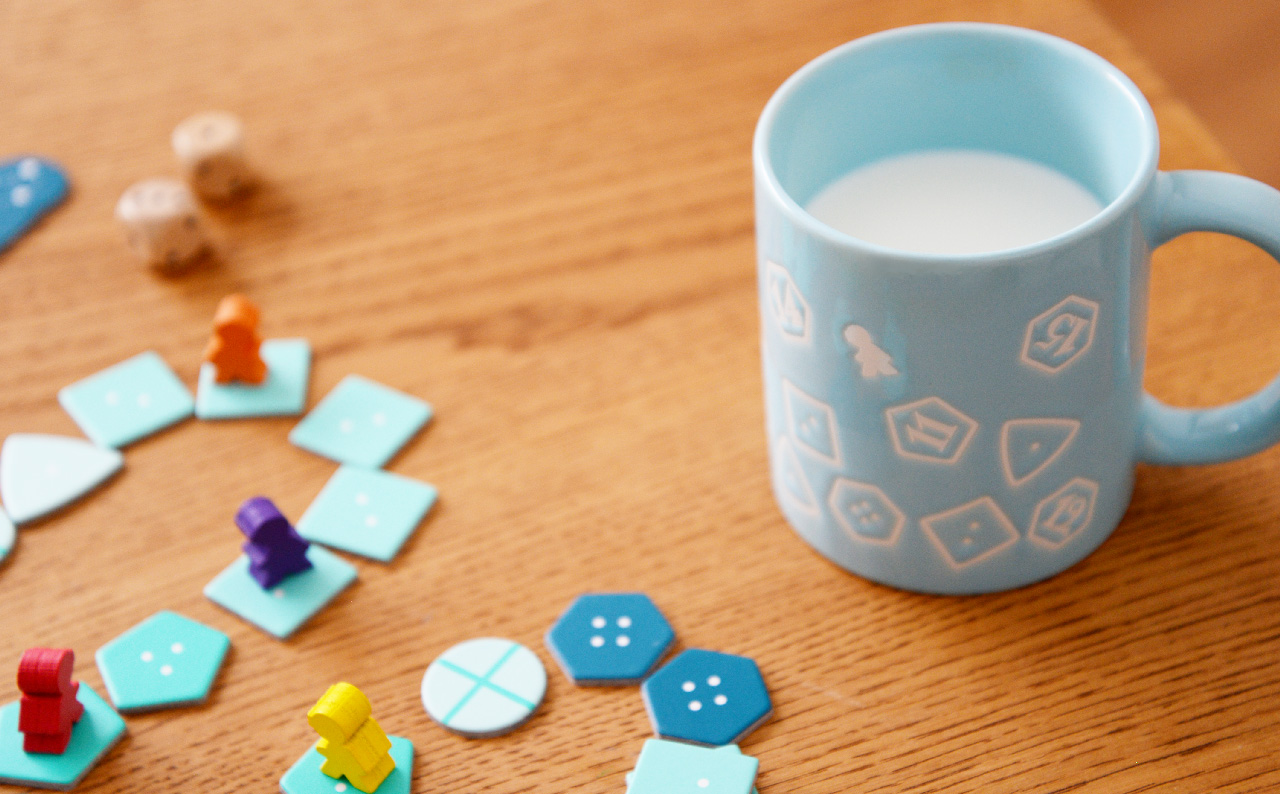 Deep Sea Adventure mug with explorer piece and artifact chip design.
Size: Diameter 77mm, Height 89mm
In the board game "Deep Sea Adventure" explorers adventure to underwater ruins to find treasure with the goal of making a fortune. Explorers dive deep in to the sea and travel over artifact chips. When the artifact chips are turned over treasure can be found. Because explorers have already scoured the underwater ruins many times over, the shallow areas have few treasures remaining. You might think you've found some treasure, but it was actually nothing. The higher value treasures are sleeping deeper underwater. But it's not that easy. There might not be enough air and you risk losing the treasure you found.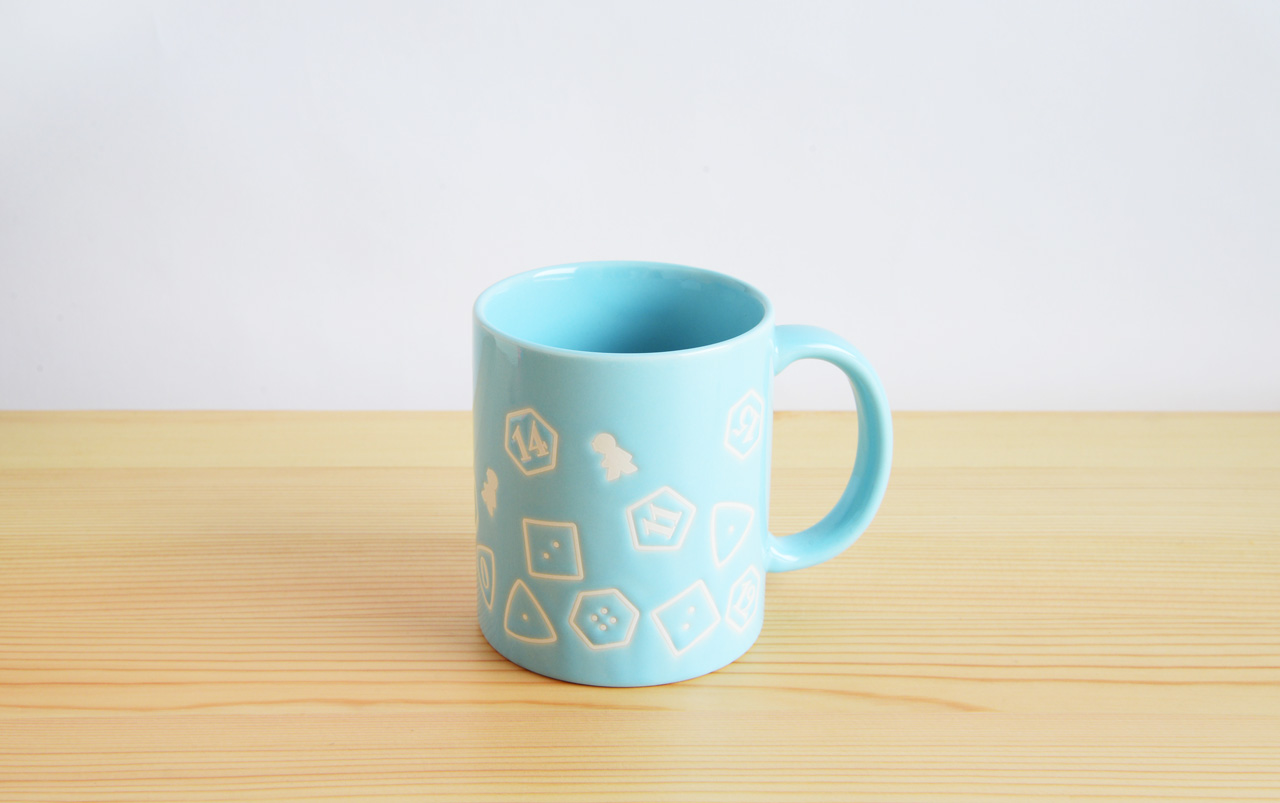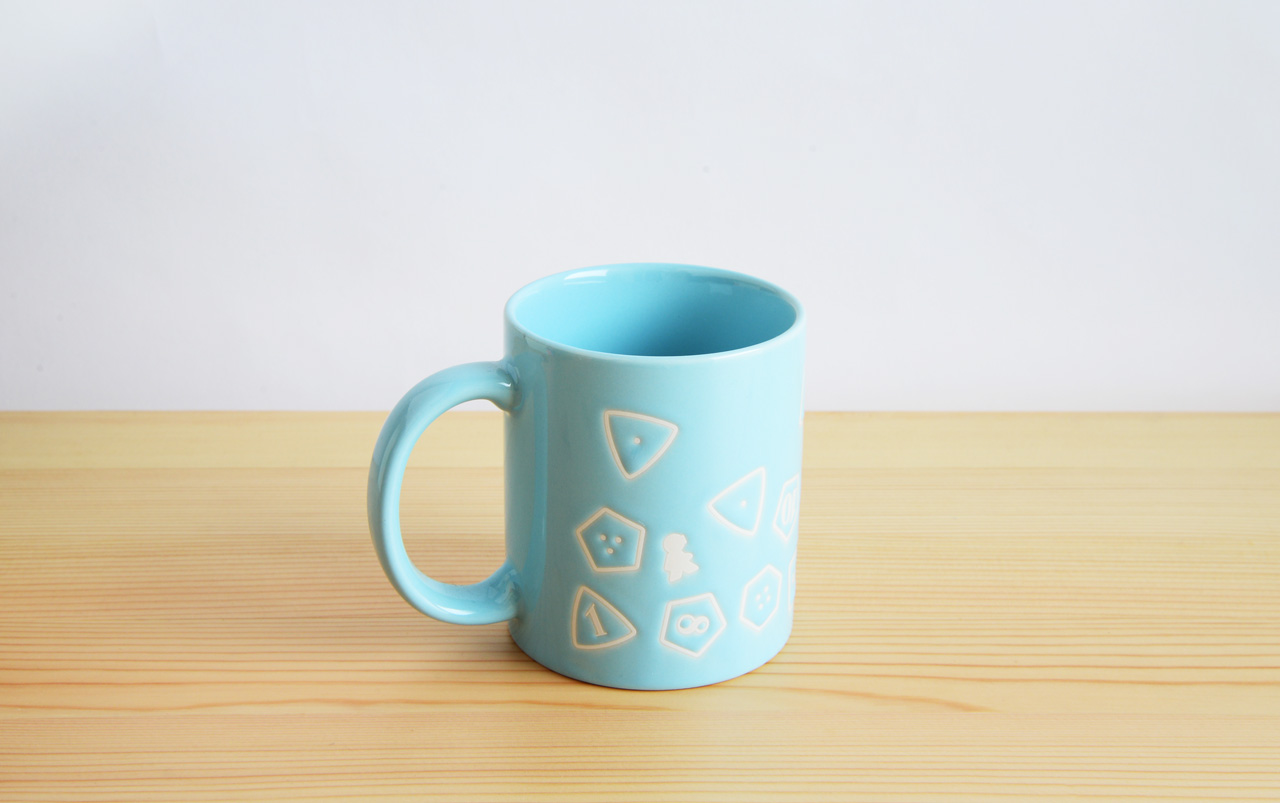 The embossed graphics on the mug give off a floating feeling, like the explorers are at the mercy of the chips and could sink to the bottom of the sea. Have fun playing the board game while you imagine you're an explorer tasting the treasures sinking to the bottom of the mug.