Deep Sea Adventure Pin Badge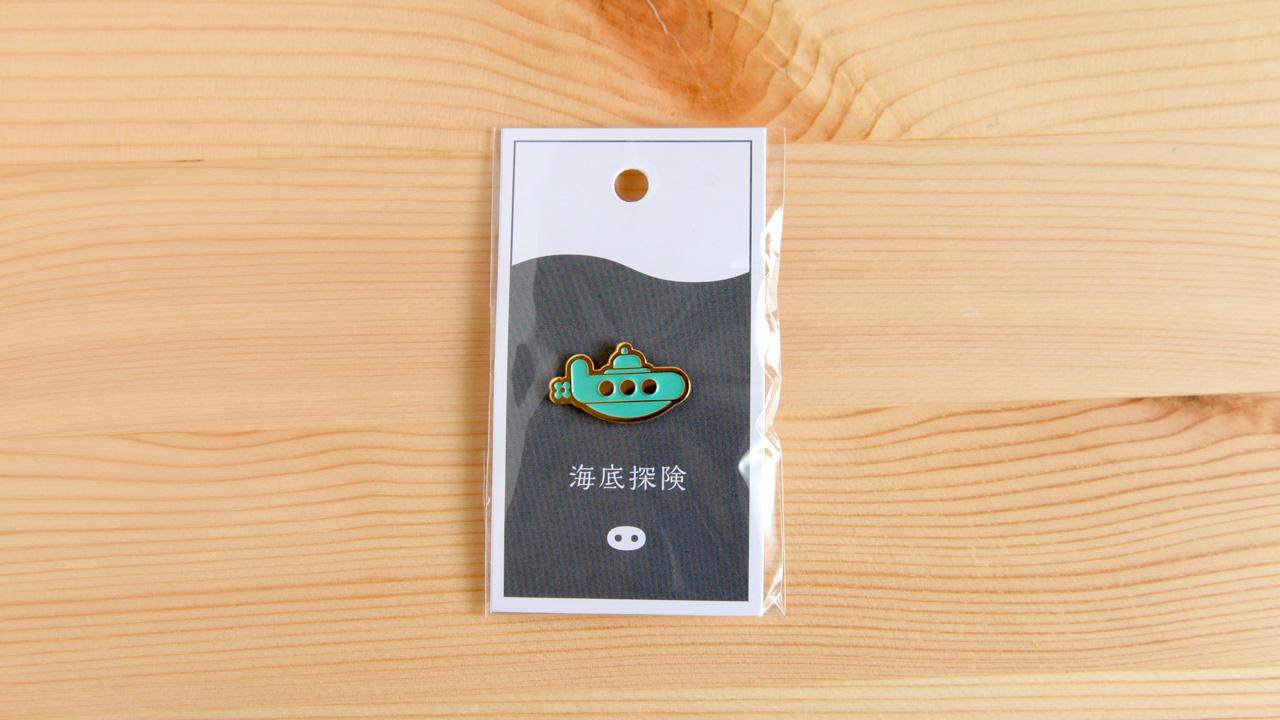 A pin badge of the submarine from "Deep Sea Adventure"
Size: 26mm x 15mm Materials: Brass
In the board game "Deep Sea Adventure" explorers in search of fortune scour underwater ruins for treasure. Everyone is a rival, but due to budget they must all share the same submarine. On this rundown submarine there is only one air tank for all of the explorers to use. If they don't return to the submarine before the air runs out, they will lose all of their treasure. Who will be able to return with the most treasure!? This rundown submarine is carrying the dreams of the poor explorers. The explorers heard a rumor of underwater ruins and borrowed this submarine together since the the cost was probably too much for only one person to pay. They borrowed the submarine and quickly put together a team. But they must have wasted a lot of time before they got to the ruins. If you think about all this it kind of makes you laugh doesn't it? Attach this cute, little submarine to your bag and head out!