Oink Games Logo Pin Badge
NaN USD (Tax Included)
Reference price: 5 EUR
(Ref. 5 EUR)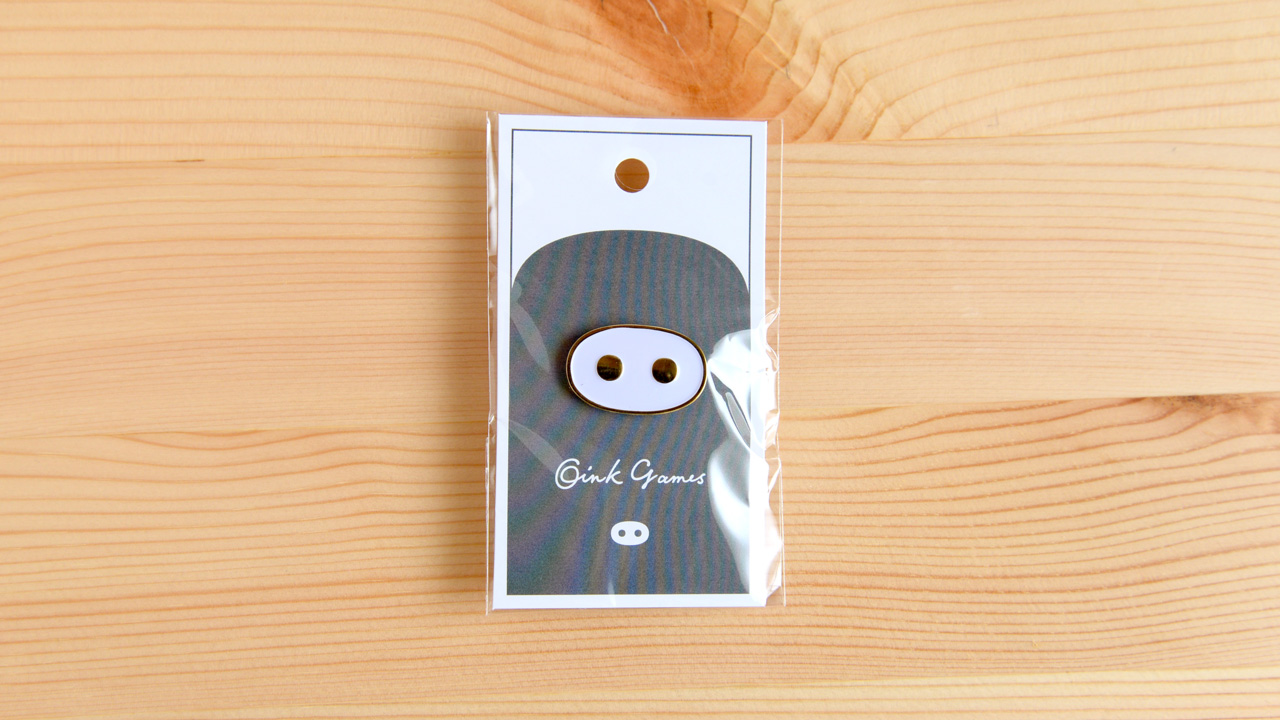 A pin badge of the Oink Games logo.
Size: 26mm x 16mm Materials: Brass
The Oink in Oink Games comes from the sound that a pig makes in English and the logo is the image of a pigs nose. The name of Oink Games originates from the idea that pigs have an image of becoming absorbed in something and focusing deeply on it. If you've ever been absorbed in Oink's games please put this on your bag! If someone sees this simply designed logo they might be a fan of Oink Games too!