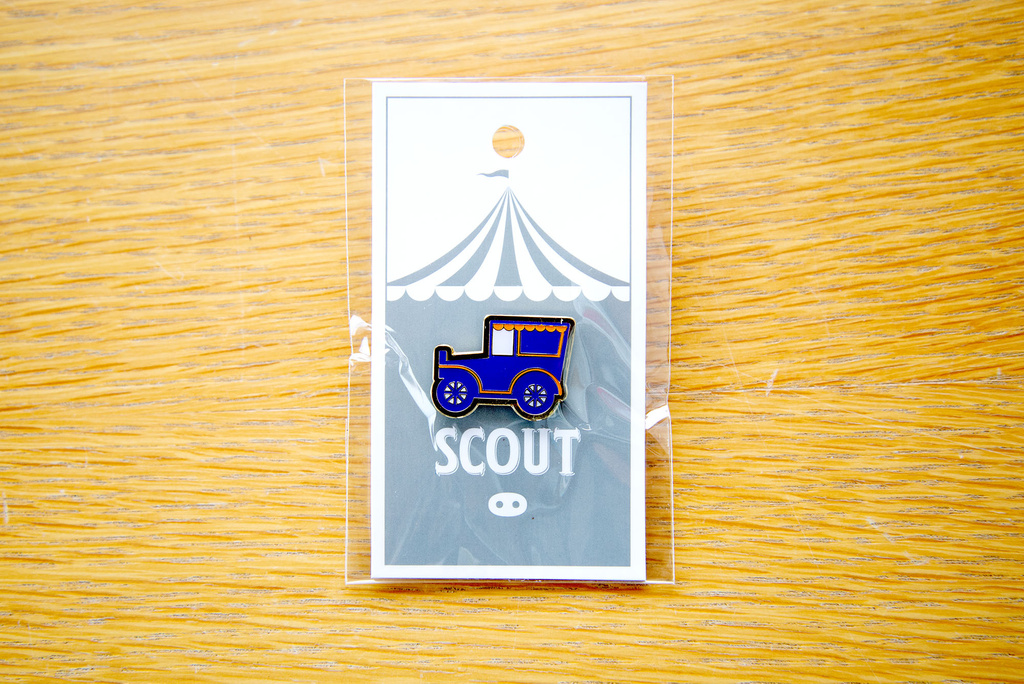 A pin badge of the classic car from "SCOUT"
Size: 26mm x 19mm Materials: Brass
In the 2022 nominee for Spiel des Jahres, "SCOUT", you are the head of a circus about to put on a great show. Scouting members to add to your circus is your key to putting on a spectacular Show. But once you've scouted, your turn is over, and you have to wait until your next opportunity to present…even though you'll have the urge to present right away. In these times you can use the "Scout & Show" chip to Scout, then immediately Show with the new member on the spot! How is it possible to Scout, and then quickly put on a Show? Simply pick them up in this special classic car and you're all set. Although not exactly fuel-efficient, the attractive design reminiscent of a classic, British-made car, and with a ride so comfortable you'll feel one with the car, they say your fatigue will be wiped away. Why not try adding this pin to your bag to make every day more pleasant?