Tiger Trio's Tasty Travels Interactive Postcards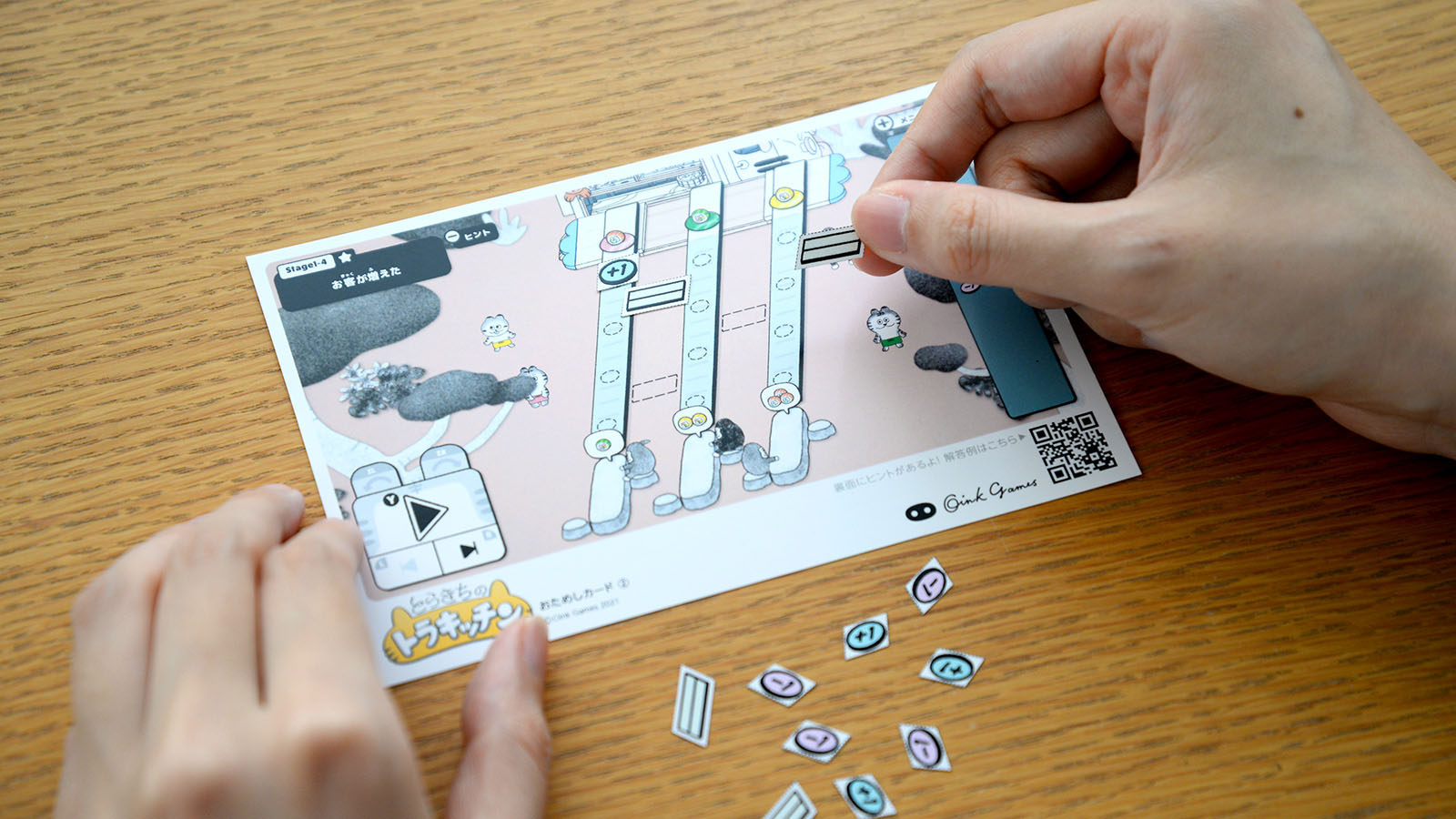 With your versatile animal crew, add, subtract, and move sushi from one conveyor to the next. Make sure the orders are correct before they reach the table! This is a fresh, challenging puzzle game for children and adults alike.
To celebrate the release of the game on Nintendo Switch, we're giving away free postcards that let you try out 9 of the game's stages! (Shipping fee: 320 yen. Up to 3 items per person) *Please note that we can only send 3 items per person, even if you add more than 4 items to your cart.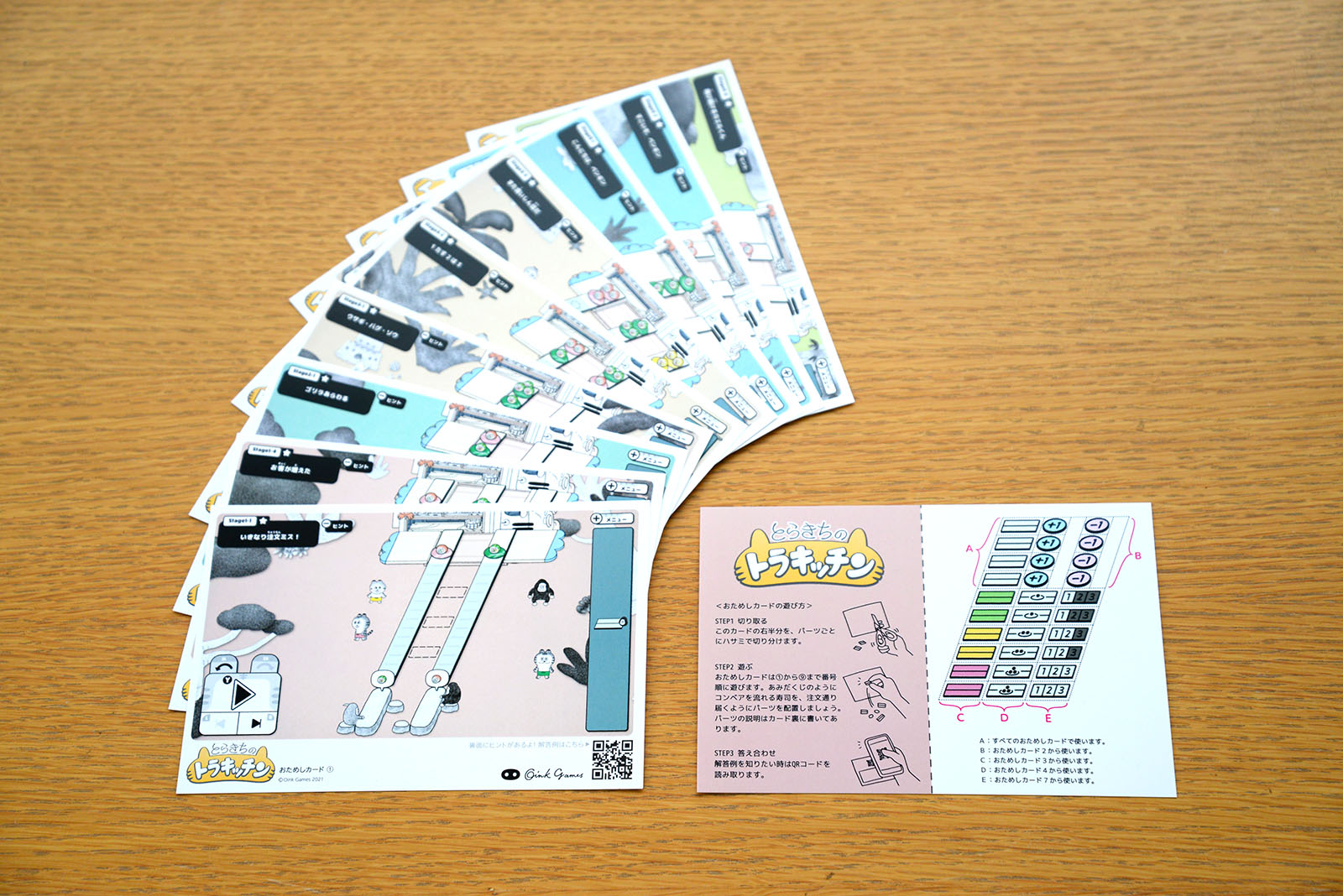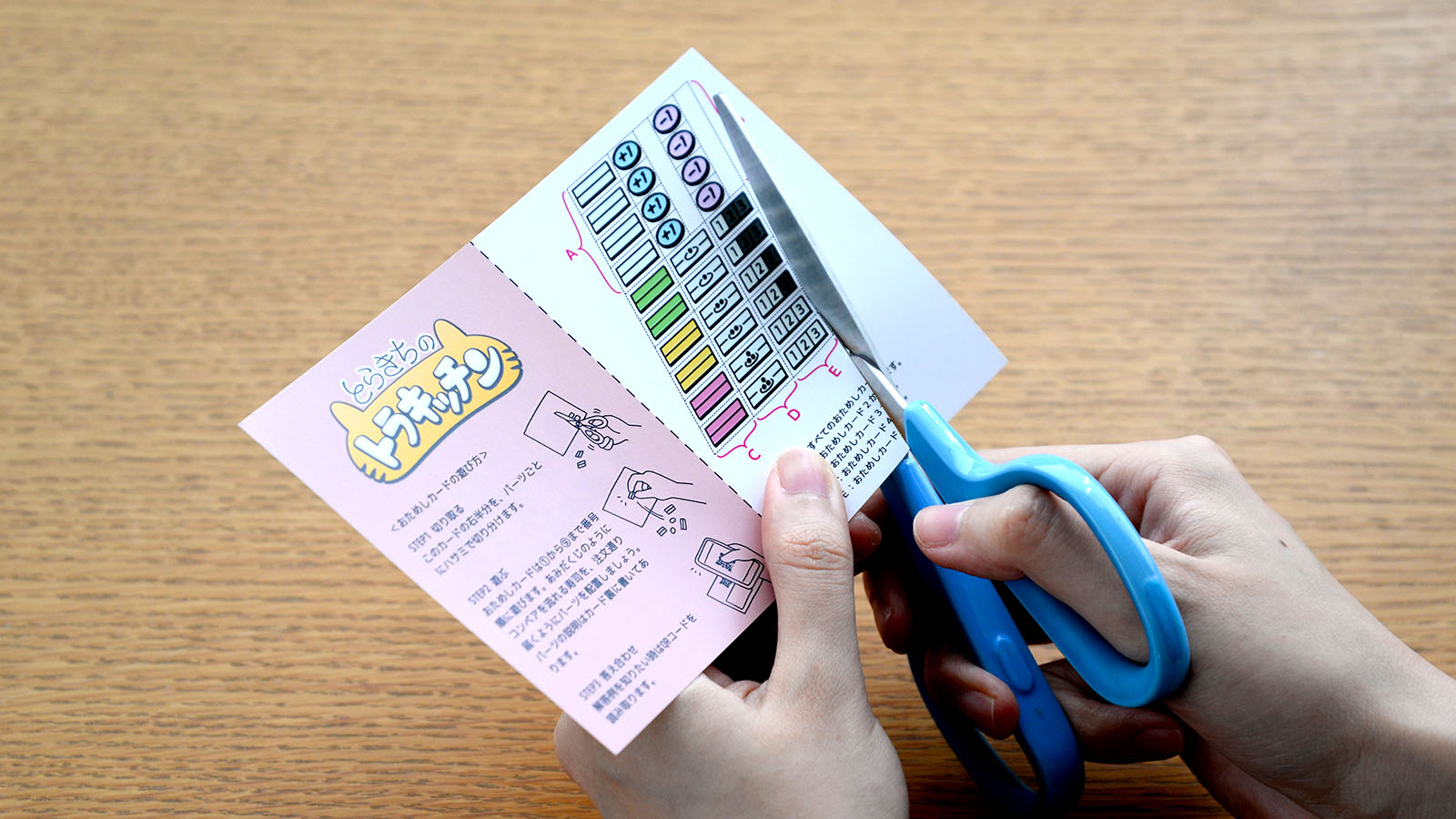 How To Play: 1) Cut out the parts with scissors. 2) Imagine the sushi is continuously flowing downwards, and crosses conveyors going to the right. Arrange the cut parts so that the sushi moves down the conveyor belts and matches the orders for each table. 3) Scan the QR code to see the correct answer.