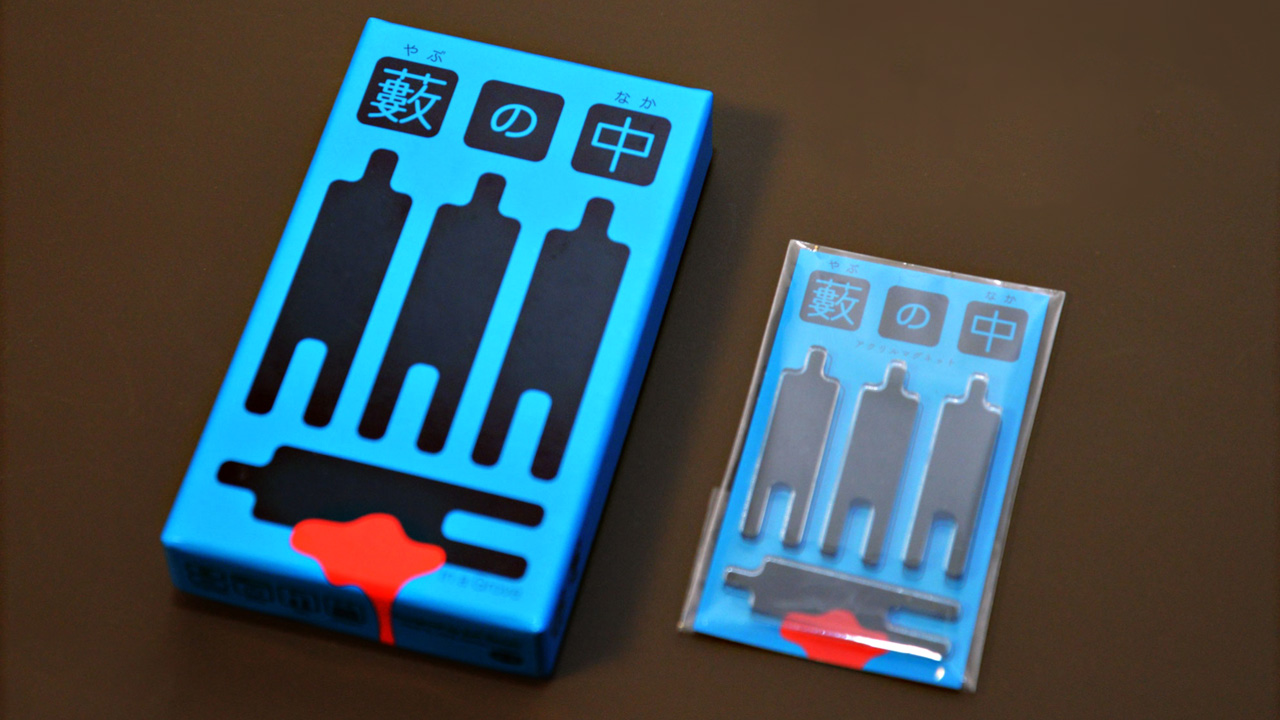 Suspect tile magnets from the game "In A Grove"
Size: 40mm x 11mm each Materials: Acrylic
"In a Grove" is a board game based on the style of a novel by Ryunosuke Akutagawa. Become a witness at a murder scene and along with the testimony of the other witnesses, try to determine who is the criminal. Even though everyone witnessed the same murder and the testimonies should match, they are all different and shrouded in mystery. At the murder scene in "In a Grove" there are three witnesses and one dead body. Just like it is printed on the game box, the dead body, covered in blood, also appears on the magnets. Put them on the refrigerator and your crime scene is done. Depending on how you put them on the fridge, you might be able to leave a dying message.