Legendary Warriors Playing Cards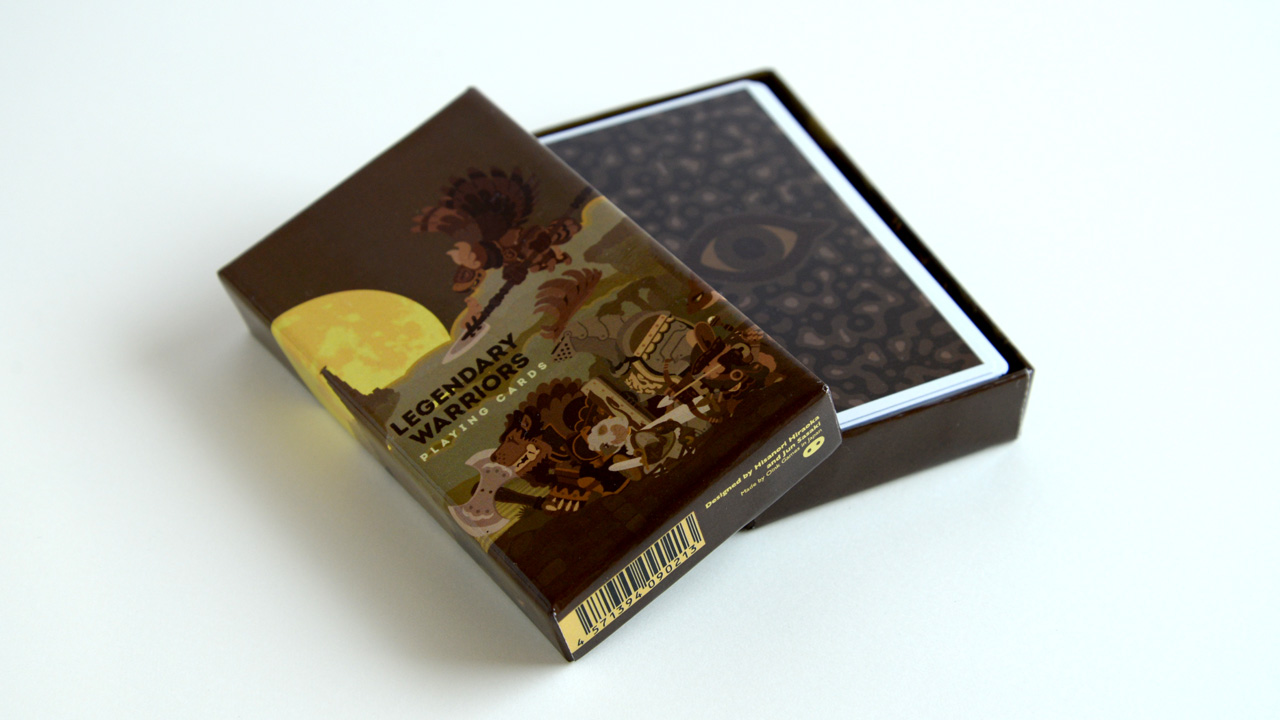 Playing cards featuring the characters from "Legendary Warriors"
Size: Width 62mm, Height 109mm, Depth 19mm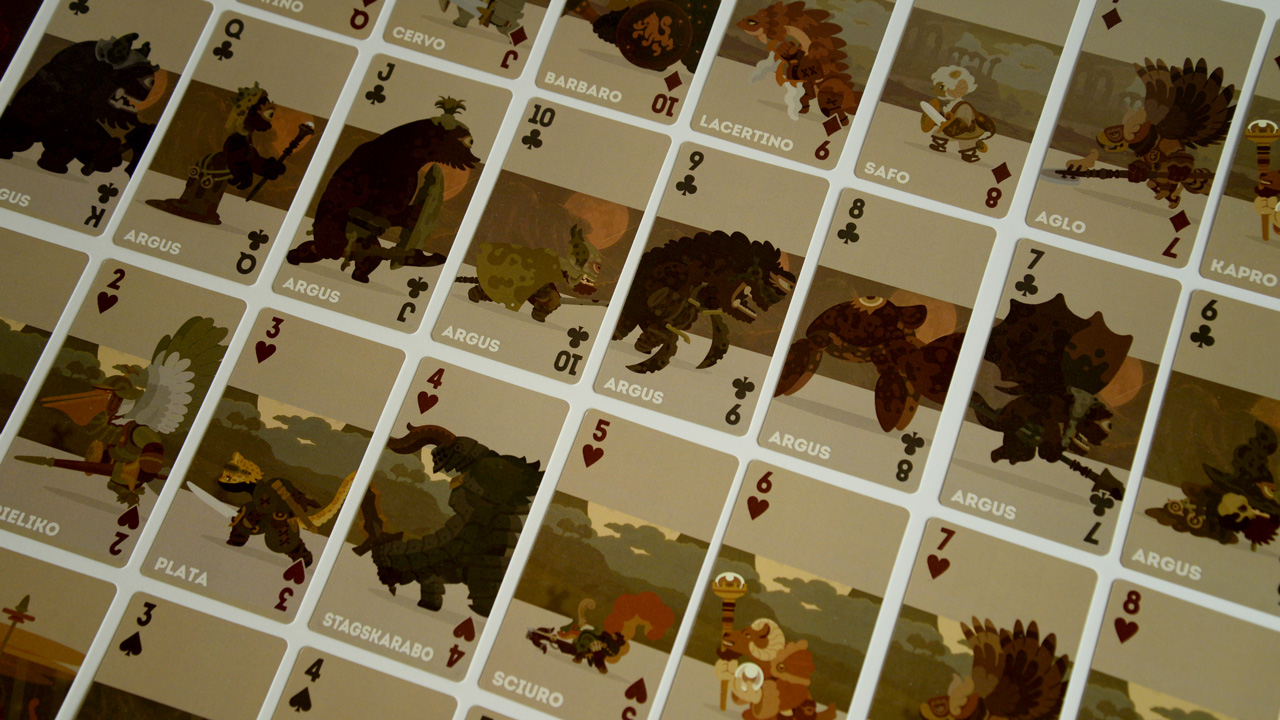 These are playing cards that feature the characters from the smart phone game "Legendary Warriors". The hearts and diamonds are friendly characters while the spades and clubs are enemy characters (Argus). Look out for your favorite character while playing cards. The size of the box is half the size of a normal Oink Games box. These playing cards from Oink Games, makers of both analog and digital games, are only available on the official online shop.