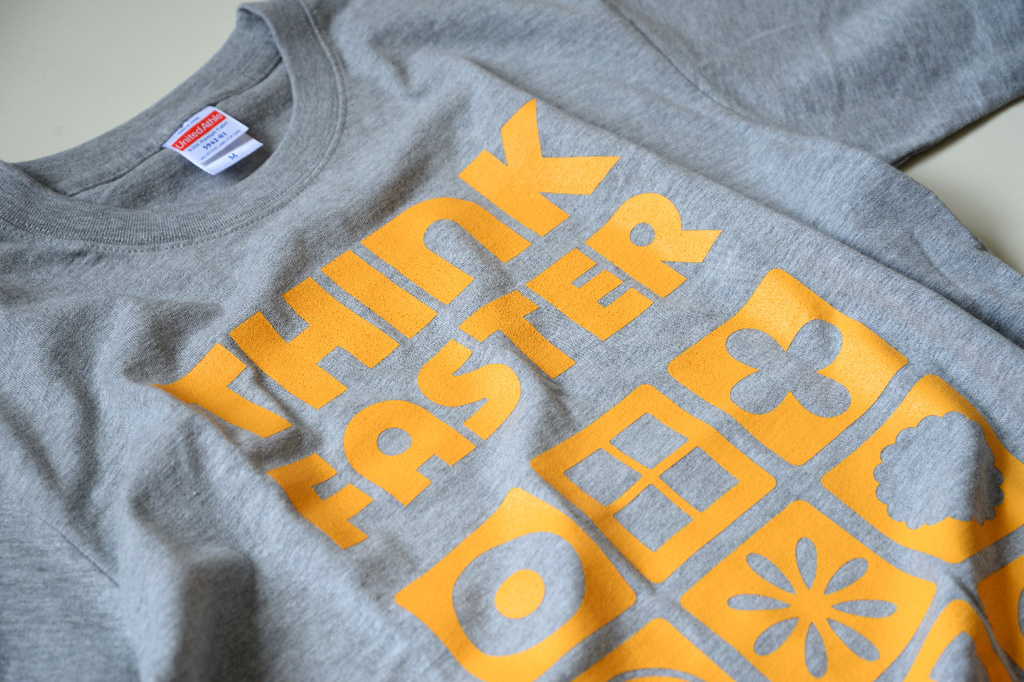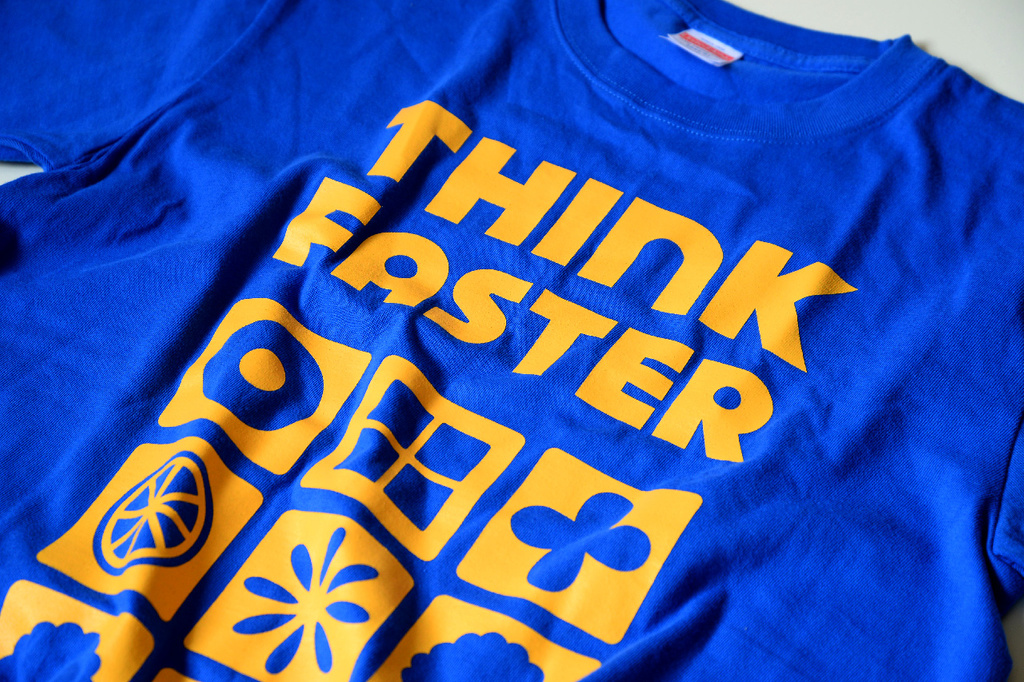 T-Shirt with "Nine Tiles" tile and English catch phrase "THINK FASTER" design.
Color: Gray, Blue Size: S, M, L, XL Materials: 100% Cotton
In the board game "Nine Tiles" you move or flip over your nine tiles and try to arrange them according to the theme faster than anyone else. The rules are simple but you have to think about using both the front and back of your tiles to succeed. It's a speedy, party puzzle game for anyone from kids to adults. When playing nine tiles you might only have one more tile but it doesnt fit in anywhere so you might have to try flipping them over and try searching again. "Where can it go!?", you might cry out without thinking. Do you have these kinds of frustrating situations in your everyday life where you have to finish something quickly but you can't do it smoothly? "THINK FASTER" is the English catch phrase of Nine Tiles. When you find yourself in this kind of situation try wearing this T-shirt and telling yourself to "THINK FASTER". You might surprise yourself and be able to figure it out smoothly and quickly.