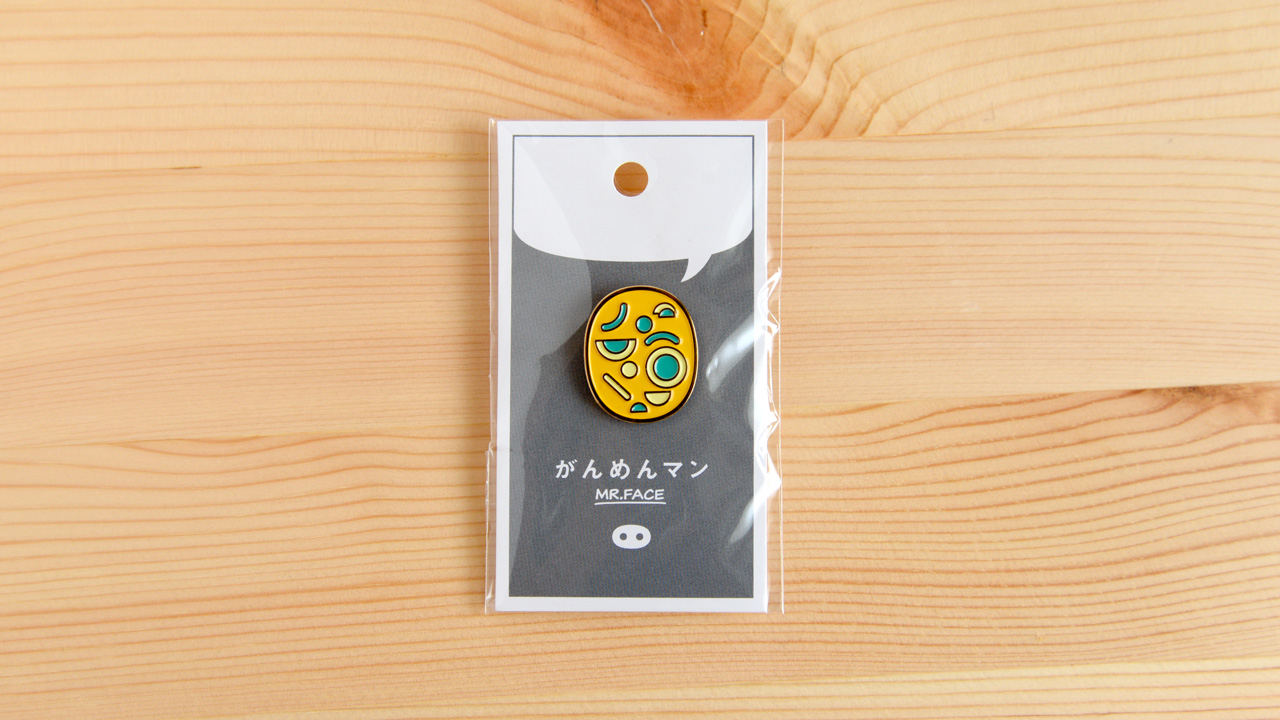 A pin badge of the face depicted on the "Mr. Face" box.
Size: 21mm x 25mm Materials: Brass
The board game "Mr. Face" is a party game where you try to make a face that matches a certain theme. Using a variety of different face parts and a face board you can make faces however you want. It'll be hard to make the exact same face again. The strange face that looks like some sort of art piece by Picasso from the "Mr. Face" box is now a pin badge. Is it troubled? Is it surprised? Is it smiling? What kind of facial expression do you think it is? It might even be reflecting your current feelings.