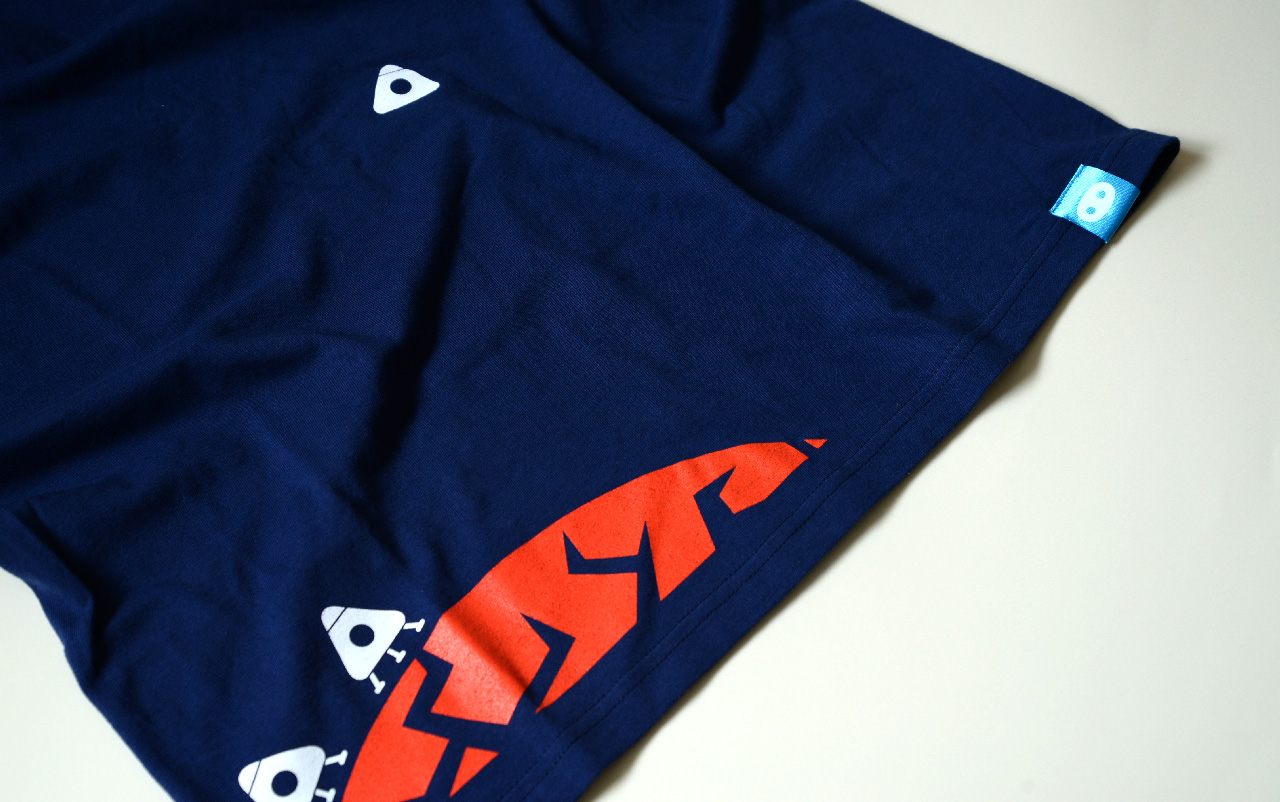 T-shirt with "Troika" spaceship design.
Color: Navy Size: S, M, L, XL Materials: 100% Cotton
This is a story from the not-so-distant future. A great stone was found on a planet. You are an explorer that dreamed of finding a fortune and came to this planet. However, due to the difficulties of space travel, your ship has run out of fuel. You want to make jewels, but if you dont have any fuel you'll be stuck at the edge of space. Not only that, but your rivals are aiming for the stones too! Will you be able to collect a lot of gems and leave this planet behind!? This is planet isn't actually shown in the game's manual. In the game, when all the mine tiles have be turned over to the front the round ends and any players that couldn't make it back to the spaceship lose a victory point...but what actually happens is that the planet explodes. Scary! In the bottom left of the T-shirt design you can see the planet on the verge of explosion due to being over mined and one spaceship was able to launch. Unfortunately, there are still two spaceships on the planet that weren't able to launch...space is a cruel place. This is a T-shirt that you'll want to wear while thinking about a grand adventure.